GO Energy Bar Mini - Chocolate Fudge - 30 Pack
Perfect for:
Dairy Free
Energy
Nut Free
Vegan
Wheat Free
0% Off
Special Price
€45.00
Was
€45.00
€1.50/serving
26 grams of carbohydrate packed into each bar.
Made from natural fruit ingredients.
Convenient size for fuelling during training or racing.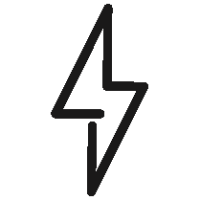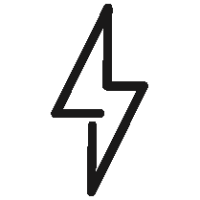 26g carbohydrates, 4.5g protein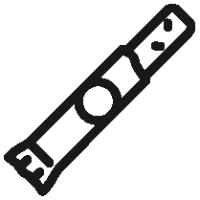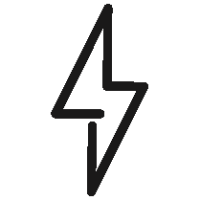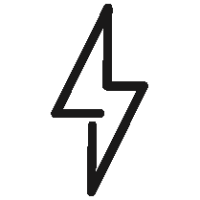 26g carbohydrates, 4.5g protein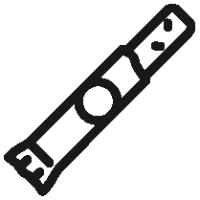 Why Choose?
Easily digestible and high carbohydrate based energy bar
139 calories per serving
Made from natural fruit ingredients
About GO Energy Bar Mini
GO Energy bars are a nutritious, easily digestible and high carbohydrate based snack made from fruits and wholesome ingredients. The reduced size (compared to the larger GO Energy Bars) provides a practical and nutritious approach to provide carbohydrate during exercise. Proven by thousands of athletes in the world's toughest races, it meets their demanding energy needs.
Benefits
Depleting your carbohydrate stores during exercise is one of the major causes of fatigue. Delivering additional carbohydrate during exercise is known to improve performance, race times and delay the onset of fatigue.
Informed Sport Registered
Our complete product range is developed using a world-class approach to banned substance testing, providing assurance for athletes. For more information on Informed Sport & our unique world class approach, click here.
Suitable For: Vegetarians, Lactose free, Wheat Free, Nut Free
Aim for 1/2 bars per hour, or consume with other products to hit 60g of carbohydrate per hour during exercise
Designed to fit easily in jersey pockets, cycle bags and waist packs, simply tear open the packaging and consume
Nutrition Stats
| Typical Values | Per Serving 40g | Per 100g |
| --- | --- | --- |
| Energy | 584kj/138kcal | 1459kj/345kcal |
| Protein | 4.7g | 12g |
| Carbohydrate | 26g | 65g |
| of which sugars | 11g | 27g |
| Fat | 1.7g | 4.2g |
| of which saturates | 0.3g | 0.8g |
| Fibre | 1.1g | 2.8g |
| Sodium | 0.1g | 0.2g |
Ingredients:
Fruit Juices From Concentrate 30% (Grape, Pineapple), Cereal 21% (Rice & Soy Crisp (Rice Flour, Soy Protein Isolate, Oat Flour, Salt, Vegetable Oil, Lecithin) (Gluten), Oats (Gluten)), Maltodextrin (from Maize), Dried Fruits 17% (Dates, Raisins), Soy Protein Isolate, Emulsifier (Soy Lecithin), Reduced Fat Cocoa Powder, Flavouring, Humectant (Calcium Lactate)
Barrette buonissime e facili da mangiare perfette per noi ciclisti!
Nicola Zanotti
23/11/2023
Le barrette sono buonissime
alex Cecconi
20/11/2023
Sempre prese
Francesco Rossi
06/11/2023
ottimo prodotto
donato solaro
30/10/2023
prodotto funzionale digeribile
PIER FRANCESCO FALCONI
27/09/2023
A parte la consistenza che non è al mio caso…il prodotto è comunque valido e molto digeribile
Matteo
13/08/2023
Gustoso e con un buon apporto di carbo
Lorenzo
31/07/2023
Ottimo veloce affidabile
Massimo
03/06/2023
Ottimi facilmente digeribili
Marco
25/05/2023
Comode da portare nelle tasche posteriori; gusto molto piacevole; fanno bene il loro lavoro
Vianello Paolo
12/04/2023
Ottimi per chi come me è intollerante al lattosio
Antonio Simi
13/02/2023
Fantastiche
MARA GIOVANNA MARCON
09/02/2023
li apprezzo molto perchè non sono molto dolci ed il sapore non è persistente
Marco Maria Aruffo
06/02/2023
Buon gusto ottimo spuntino per giro in bici
Matteo
15/12/2022
Barrette ok
customer
02/12/2022
molto buone
donato solaro
18/11/2022
Ottima risposta glicemica
PAOLO MANARA
17/11/2022
Ottimo gusto ed eccellente sprint energetico
FABIO
16/11/2022
Gustose, da utilizzare anche come snack lontano dai pasti.
ANTONIO
19/10/2022
Buon gusto, energetiche e pratiche
Shark
16/10/2022