Perfect for:
Dairy Free
Energy
Gluten Free
Nut Free
Vegan
Wheat Free
About GO Isotonic Energy Gel
The GO Isotonic Energy Gel was the world's first isotonic gel effectively delivering an easily digestible and quick supply of carbohydrate for energy during exercise.
Provides you with 22 grams of carbohydrate per gel.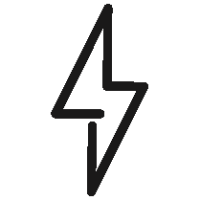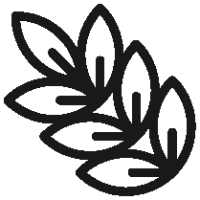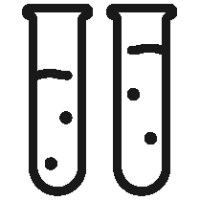 Truly isotonic formulation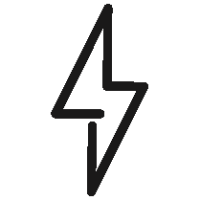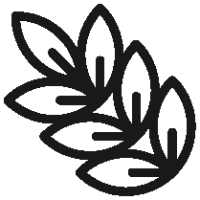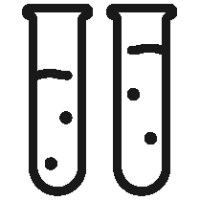 Truly isotonic formulation
Why Choose?
The world's first isotonic energy gel
87 calories per serving
Delivers an easily digestible and quick supply of carbohydrate
About GO Isotonic Energy Gel
The GO Isotonic Energy Gel was the world's first isotonic gel effectively delivering an easily digestible and quick supply of carbohydrate for energy during exercise.
They are designed to be consumed without water, minimising the risk of being bloated that can sometimes occur with over-drinking.
Provides you with 22 grams of carbohydrate per gel.
Awards
Winner of the Queens award for enterprise, this innovative product continues to be seen at the forefront by endurance athletes. Use during endurance sessions and events to help avoid flagging.
Benefits
Depleting your carbohydrate stores during exercise is one of the major causes of fatigue. Delivering additional carbohydrate during exercise is known to improve performance, race times and delay the onset of fatigue.
The Isotonic formula allows the gel to empty from the stomach quickly as no fluid needs to be drawn into your stomach to dilute the gel, providing fast energy. SiS GO Isotonic Energy Gels are highly practical and can easily be carried without the requirement for bulky bottles.
Informed Sport Registered
Our complete product range is developed using a world-class approach to banned substance testing, providing assurance for athletes. For more information on Informed Sport & our unique world class approach, click here.
Suitable For: Vegans, Vegetarians, Lactose free, Gluten Free, Wheat Free, Nut Free, Soya Free
Consume 1-3 gels per hour to deliver approx 60 grams of carbohydrate and maximize carbohydrate utilization rates
No need for additional water which helps minimise the risk of feeling bloated
Perfect for when you need a fast, convenient energy boost
Simply tear off the top of the packaging and consume - there is no need to mix with water
Nutrition Stats
For nutritional information about the individual flavours please contact customer service. Example below is for Orange flavour.
| Typical Values | Per 100ml | Per Serving 60ml |
| --- | --- | --- |
| Energy | 613kj/144kcal | 368kj/87kcal |
| Protein | 0.0g | 0.0g |
| Carbohydrate | 36g | 22g |
| of which sugars | 1.0g | 0.6g |
| Fat | 0.1g | 0.0g |
| of which saturates | 0.0g | 0.0g |
| Fibre | 0.1g | 0.0g |
| Salt | 0.01g | 0.01g |
Ingredients:
Water, Maltodextrin (from Maize) (33%), Gelling Agents (Gellan Gum, Xanthan Gum), Natural Flavouring, Acidity Regulators (Citric Acid, Sodium Citrate), Preservatives (Sodium Benzoate, Potassium Sorbate), Sweetener (Acesulfame K), Sodium Chloride, Antioxidant (Ascorbic Acid)
Formidabili in allenamento e in gara
Giuseppe Ferrato
04/12/2023
Always my goto gel, just love the blackcurrant, they've helped me through many marathons (and training)
Mr Roy Young
08/11/2023
Tastes good
Mark Bamber
17/10/2023
gel that tastes good and did not upset my stomach
Dave
13/09/2023
I get through so many of these Blackcurrant Isotonic Energy Gels, always looking for the great discounts.
Mr Roy Young
31/07/2023
The gels are great
billy low
15/07/2023
buoni e digeribile
carla borgarino
12/07/2023
I gel al gusto arancia sono buoni
Riccardo
11/04/2022
Ottimo integratore.
Stefano C
04/04/2022
Prodotti di eccellenza, anche il gusto è buono! facile da ingerire durante la pedalata
Tiziano
03/04/2022
ero scettico sull'efficenza del prodotto ,durante una lunga uscita mentre affrontavo una salita mi sentivo privo di forza assumevo il gel isotonico energetico , e la crisi la superavo
Antonio D.
17/02/2022
Ottimo prodotto
Marco
02/12/2023
Un gel carbon di ottima qualità
ALFREDO SEPIELLI
12/11/2023
Great as a booster when you are feeling like the energy reserves are getting low or you know there is a bit of a nasty one in a few miles. It gets I to the system swiftly and no need to worry about hydrating as well.
Roger
24/07/2023
Utilizzo da tempo i gel isotonici, sono ottimi.
Stefania
22/05/2022
ottimo prodotto
Eduardo Domenico
26/04/2022
Ottimi , digeribili e facili da aprire
Davide
31/03/2022
Buoni ed energetici...
Daniele Mombelli
25/03/2022
prodotto top
Roberto
23/03/2022
Ottimo gusto
Letizia Bombelli
20/03/2022
molto buono questo gusto
Marco
17/03/2022
buon prodotto
Fausto Bellagamba
16/03/2022
Tt ok sono ormai anni che compro i vs prodotti
Maurizio Bignoli
16/03/2022
Ormai una garanzia, non creano problemi di intestino anche se ne vengono assunti più di 2 in uscite lunghe. Buon sapore e facili da aprire e assumere
Enrico
15/03/2022
Ottimi utilissimi
Gdr
01/12/2023
Sicuramente tra i migliori gel in commercio, non è stucchevole come altri della concorrenza e si riesce a deglutire anche senz'acqua
GIAN FERRUCCIO BRAMBILLA
04/09/2023
Easy to use gel which does not causing me any problems when running
W R Parsons
24/05/2023
Really useful to fuel up during my long runs. Do see improvement in my endurance when using them during my long runs.
Clara Gunnarsdottir
17/04/2023
Secondo la mia opinione, a prescindere dai vari gusti, questi gel sono i migliori sul mercato.
CLAUDIO SINICCO
12/10/2022
Ottimi per dare una carica di carboidrati al bisogno in forma liquida senza aver bisogno di digerire.
ALFREDO SEPIELLI
12/08/2022
molto dogeribili e quantità adatta
Andrea Angioletti
06/06/2022
già provato riordino buon prodotto
maurizio rezzan
15/12/2021
Very nice flavour. Excellent for talking before training or exercise
Mr Gary Mckelvey
22/11/2023
Ottimo come sostegno durante sforzi prolungati
SILVIA TORRICELLI
15/09/2022
Tutto ok, come sempre
Edoardo Orelli
05/09/2022
Ottimi e dal gusto molto buono
COSTANTINO AGAZZI
25/07/2022
Gel ottimi tanto recupero
Stefano Sciulli
11/07/2022
Uso solo questi gel perché sono i più assimilabili!!
Davide Socini
10/07/2022
Ottimi e consigliato
Andrea
10/07/2022
Gel migliori in circolazione
Kikko
08/07/2022
Pratici. Gusti piacevoli.
Luca vettori
07/07/2022
E' gusto personale, non mi fanno impazzire i gel, gusto troppo intenso.
Fabio Giani
07/07/2022
Ottimo e si sente il recupero
ALBERTO ANGELETTI
03/07/2022
Perfetti per la corsa
Antonio Cuccia
29/06/2022
Gusto non troppo forte, non annoiano neanche dopo molte ore
Matteo Di Placido
24/06/2022
Molto buono il gusto
ALESSANDRO VICENZI
23/06/2022
Gusto gradevole, ottimo prodotto.
Giovanni Maria Chessa
21/06/2022
Ottimi gel, facili da riporre nelle tasche grazie alla forma della loro confezione. Gusto molto buono e non troppo dolce.
Fabio
20/06/2022
A mio gusto il tropicale è nauseante
ROBERTO BRESCIANINI
20/06/2022
Comodo, performance e buono
nuccio coppola
17/06/2022
Sapore ottimo
Giacomo Giacobbi
30/05/2022
FEELS like its doing something, but not my favourite taste or texture
Kenneth cartwright
06/12/2023
I use a lot of these gels (mainly orange or tropical) for running. They taste quite good and are easily digestible. I have tried other brands, but they tasted awful!
Keith
12/09/2023
Buon gusto non da acidità
Matteo
15/12/2022
Ottimo prodotto utile sotto sforzo
walter
06/12/2022
Gusto nuovo molto buono
Tony
14/10/2022
Love all the flavours! Kind to my stomach and perfect for my long runs…
Julie Jones
19/05/2022
Nice taste, gentle on stomach. Good fast energy boost
Susan Brooks
26/03/2022
Gel eccellente
Christian Molo
06/03/2022
Beneeeeeee
Emiliano Cignolini
06/03/2022
SIS una garanzia
Matteo Fumagalli
27/02/2022
Per una buona dose di energia, buon prodotto .
Giuseppe
26/02/2022
Mai nessun problema ottimo prodotto
sig Valter Di Francesco
19/02/2022
Taste good and reasonably well priced 👍. As a T1 diabetic these are excellent for boosting my blood sugars as and when needed
Chris Weston
17/12/2021
Fast energy. Wet and tasty.
JLG
23/10/2021
Good taste for a gel
alan forrester
23/09/2021
Great when on offer ! Not to sweat and good on the stomach recommended
Jon
14/08/2021
Gel ottimi, i migliori provati
Alex Chemolli
08/06/2021
Piena energia.
Diego Biason
25/04/2021
Buon prodotto
nicola giuseppetti
20/04/2021
Gusto fresco e buono. Molto comodi e pratici per L attività fisica e soprattutto danno la giusta carica . Inoltre non hanno caffeina
dalia bonavita
01/02/2021
Ottimo prodotto. Comodo ed efficace
CORRADO VIGANO'
05/12/2023
BUONI COMODI ED INDISPENSABILI
Bisceglia Massimo
04/10/2023
La consistenza dei gel è ottima e il sapore è buono e nn provoca fastidi intestinali
Mirko Zanetti
25/03/2023
Secondo me prodotto ottimo. Per chi fa sport di endurance sono fantastici: super digeribili con una buona curva glicemica - testata con supersapiens - e un buon mantenimento della stessa che significa energia più a lungo. Non danno picco cosìcche diventa un prodotto ideale per gli sforzi senza avere quella botta che però cala subito. Il fatto poi che siano non drinkable li rende ideali per qualsiasi attività anche allenamenti lunghi in solitaria quando non hai sempre a disposizione acqua. Per me TOP
Paolo LA PLACA
13/12/2022
Ottimo gel Sempre usati e sempre apprezzati. Non serve tanta acqua per poterli assimilare. Buon rapporto qualità prezzo
paolo bolpagni
15/10/2022
Estremamente digeribili e buon apporto di energia anche in fase di sforzo elevato.
Mauro Toniolo
10/10/2022
Ottimo per gusto e resa energetica
Manenti Mauro
04/09/2022
Fornisce la giusta energia ed è facilmente digeribile
Gaetano
22/06/2022
Li uso solo in gara ,mi fanno molta energia
MARIO PANICO
17/06/2022
Migliore tra i gel provati. Veramente isotonico.
Paolo F.
31/03/2022
Buon gusto Non appiccicoso
Davide Mala
22/03/2022
Buoni e convenienti
Alessandro Vitari
20/03/2022
Ottimo sapore e consistenza
Lorenza Donatelli
15/02/2022
Molto utile durante lo sforzo.
Andrea Bernardi
14/02/2022
be questi gel li uso già da un po provando vari gusti,sempre soddisfatto
Roberto M
13/02/2022
Favoloso per il tuo allenamento
Gianluca Piani
09/02/2022
Il vero gel! Di meglio non si trova, se vogliamo trovare un piccolissimo difetto non semplicissimo da aprile con una sola mano.
WattAle
29/03/2023
Energetico e buono il gusto
Marghe
23/10/2022
Leggero di grande tenuta
Mennea Katia
12/10/2022
Ottimo come sempre
Uliano Cerioni
08/10/2022
Buono, lo consiglio
Luca Piccoli
12/09/2022
l'essenza dei giri in bici.
corrado bonfante
18/08/2022
I migliori gel sul mercato! Utili e gentili con lo stomaco!
Claudio Bina
20/05/2022
i gel sono i migliori in circolazione
Mauro
13/05/2022
The product taste nice and really helps before a game👍
Gilly
19/05/2023
Ottimo aiuto sullo sforzo.
Gianni Cortini
08/08/2022
Great taste
Mr DAVID Drury
08/07/2022
Really good
Samuel Franks
19/05/2022
Prodotti ottimi!!
luigi delfino
06/05/2022
Perfect for a quick boost before those efforts. 🚴
Garry Spicer
17/02/2022
Gusto gradevole e facile da prendere anche senza acqua
Cliente
31/01/2022
Molto buona e valida
Andrea Grazzi
30/01/2022
Really refreshing.
Roger
22/01/2022
personalmente trovo i prodotti sis eccezzionali,consigliarveli è un dovere
Gabriele Pesce
19/01/2022
Easy to digest with a good taste. Gives a kick too!
Benjamin Hall
17/01/2022
Ogni volta che utilizzo i prodotti, confermo il mio essere soddisfatto dell'acquisto.ad ogni assunzione si denota l'essere di una categoria superiore rispetto la concorrenza.
Riccardo Saggiorato
16/01/2022
All good. As usual
Stephen Lockwood
25/12/2021
Mi sono stati consigliati dalla dietista. Ho consumato i primi e devo dire che mi sono trovata bene.
Marghe
29/11/2021
Gel is great, but the sachet design has never been any good, and it seem more recent batches are getting even more difficult to tear open.
Jonathan Peters
26/10/2021
Excellent product
julie
19/10/2021
A quick energy boost when needed. If not needed, they are there for another day.
Martin
09/10/2021
Me van muy bien
customer
23/09/2021
These are the go-to gels. My favourite
Neill
07/09/2021
Gel fantastico, gusto molto buono
Michele Coelli
21/09/2023
Best flavour taste great
Simon Hennessy.
12/07/2023
Of all the flavours, I only recently discovered this one and it is definitely the best flavour. Some of the others, such as apple tasted really bad.
Howell Rees
10/07/2023
Ottimo prodotto qualità prezzo.
Iacopo
10/06/2023
Una buona energia
SABRINA DALMASSO
16/05/2023
The product has just powered me through the London Marathon.
Steven Cox
30/04/2023
One of my favourite flavours. For those who like a sweeter flavour to the usual orange flavours handed out at many races
Lara B
25/04/2023
Gusto ottimo, lunga scadenza
Thomas
11/04/2023
Molto utile nei miei allenamenti.
Giulio
20/03/2023
Buon gusto, non da acidità Isotonico
Matteo
15/12/2022
I migliori indubbiamente mi danno una concreta carica nei giri in bici
Paolo P
03/12/2022
Il mio gusto preferito senza dubbio
Ilaria
12/07/2022
Pratico e gusto buono.
BRUNO
28/05/2022
Già usavo questo prodotto e lo trovo molto efficace. Il prezzo e la spedizione sono ottimi e veloci
paolo bolpagni
26/05/2022
Numero uno
Maurizio Parnisari
18/05/2022
Great quality goods
peter vickers
10/05/2022
Nuovo gusto che ho apprezzato
giuseppe Pagani
30/03/2022
buonissimi
Marco
17/03/2022
Digeribile non stomachevole qu a nudo lo bevi
Franco Cadamuro
05/12/2023
Quality and price
Domenico
12/09/2023
Really great gels that are super nice and do the job. I love the apple flavour but all the flavours are fantastic.
James H
11/07/2023
Buoni e gustosi Forse un po' cari
Davide Mala
22/04/2023
Consigliato
FRANCO
15/03/2023
Perfetti ,danno la giusta energia .Buoni e facili da usare
Renato Sironi
01/05/2022
Sono i migliori
grandolfo lorenzo
25/01/2022
Buoni e facile da utilizzare
DAVIDE D'INCà
18/01/2022
Li uso regolarmente con soddisfazione e ottimo beneficio nelle mie regolari uscite in bici da strada
Augusto
01/11/2023
ottimo gel, fluido e non necessità dibere acqua
Vincenzo
26/10/2023
Ho provato il gusto mela, la prossima volta prendo un altro gusto
mario cocchetti
13/04/2023
Ottimi prodotti
Emanuele
08/04/2023
Favolosi!
Andrea Bartolini
06/04/2023
Ottimo in ogni settore
Mirko Zanetti
25/03/2023
MOLTO VALIDI
Fabrizio
20/03/2023
Ottimo prodotto, non necessita di acqua
Vincenzo
17/11/2022
Gusto molto gradevole. Ottimo
Giovanni Maria Chessa
21/06/2022
ottimo prodotto gia' super recensito
GIOVANNI SCOLARI
05/04/2022
pratico, energia disponibile in breve tempo e non serve acqua per assumerlo, un vantaggio nei periodi freddi
bonanomi emanuel morris
16/03/2022
Molto buoni
Massimiliano
22/02/2022
Gel che sanno veramente di frutta,digeribilissimi e buonissimi
Michel Ronc
22/02/2022
Buon prodotto, è quello che uso maggiormente
Tiziano Alpi
18/02/2022
Buonissimi come tutti gli altri gusti
Riccardo
16/02/2022
Ottimo prodotto
MASSIMO PASQUINI
15/02/2022
Molto buone
Matteo
13/08/2023
Nice taste and feels like it works.
Kimmy
08/08/2023
Sempre sl top
Massimo Salviati
03/08/2023
Carica di energia
Gianni Lottario
16/03/2023
Ottimo prodotto non ha bisogno di bere acqua dopo
Roberto Busincu
07/02/2023
Digeribili e non gonfiano
Cristian Zanta
19/09/2022
Great product and flavour is fantastic. Only issue was the box that came damaged
Paok
12/06/2022
Ottimo gusto, non stucchevole.
Guest
17/05/2022
I quite like this flavour so they're easy to take, and they have just the right consistency (not too liquid, so no mess, not too thick, so no need to have water at the same time). Definitely feel the effect quickly when starting to flag on long runs.
Louise PERON
10/05/2022
Buoni ed economici
Adriano
11/04/2022
Ottimo durante gli allenamenti
PIPPARUNNER alza le chiappe da
10/04/2022
Tutto ok Puntuale
Diego
06/04/2022
ottimo prodotto, lo uso da tempo e continuerò ad usarlo
ANTONIO
02/04/2022
Gel facili da digerire.
Cristian Tessari
29/03/2022
Provati oggi una bomba
Andrea
19/03/2022
Da portare sempre in bici
Gaetano Palumbo
09/03/2022
A MIO PARERE IL GEL N 1
mario
23/02/2022
Sempre in tasca, non sono nauseanti e ti danno un aiuto nel momento del bisogno
Faversilvia
23/02/2022
molto buoni
Jessica Vergani
18/02/2022
Facile da assumere e ottima digeribilità
Alessandro
08/12/2023
Buoni come gusto. Densità da abituarsi
Francesco Rossi
06/11/2023
It's very popular with my ice hockey players
Nigel Price
14/10/2023
Prodotto buono
Giovanni Fadini
23/09/2023
Ottimo e nutriente
Roberto Borgonovo
16/09/2023
Altissima qualità , gusti davvero buoni e gel facilmente assumibile
de pietri rita
09/09/2023
velocissimi
dino
09/08/2023
Migliorabili
Alessandro Romizzi
08/08/2023
i miglior gel energetici in commercio
Davide
03/08/2023
per me il prodotto piu top fi tutte
Stephan
27/07/2023
Non posso dire niente...dopo l'ordine di 8 giorni fa non è ancora arrivato nulla
MANUEL OBERTI
24/07/2023
Use on bike rides very tasty
John Younger
22/07/2023
Preso ad intervalli regolari circa ogni 40-50 minuti allevia lo sforzo. (CICLISMO)
EMANUELE
16/07/2023
Perfetti, gustosi e digeribili
CLAUDIO SINICCO
13/07/2023
... mi spiece che non c'è più il gusto pompelmo rosa dei gel isotonici
carla borgarino
12/07/2023
Compro ormai da un po' i gel SIS e li trovo ottimi. L'unico punto negativo riguarda l'apertura: a volte, usandoli soprattutto durante la pedalata, non si riesce ad aprire bene il prodotto e diventa faticoso assumere il gel
Nicola Turrini
09/07/2023
Gel perfetti per l'assunzione rapida in allenamento ed in gara, leggeri da digerire, sapore ottimo
fabio caratelli
25/05/2023
Gusti molto validi, pratiche mono dosi, ottime per allenamenti di media lunga durata in bici.
Alberto
06/12/2023
Il migliore
Paolo
05/12/2023
Buono e funzionale
Ivan
19/11/2023
Ottimo prodotto. Se fosse leggermente più gusto sarebbe perfetto!
Alessandra Tonucci
01/11/2023
Gel buonissimi. Non danno problemi. Energia e rifornimento assicurati
Marco
20/10/2023
Ottimi prodotti da provare per chi ancora non lo ha fatto !!!
Gianni Cortini
17/10/2023
Prodotti efficaci
Fabrizio
09/10/2023
Molto digeribile non serve bere acqua quando lo si usa e si hanno subito benefici
Marco
03/10/2023
Gel sempre utili; vari gusti più o meno piacevoli....
CRISTIAN MAKUC
11/09/2023
Prodotto all' avanguardia
cliente
09/09/2023
Gusti davvero buonissimi, non sono troppo dolci e non fanno venire sete Giusta consistenza e facile da assumere
de pietri rita
09/09/2023
negli allenamenti più intensi questi gel fanno la differenza
marcello pontiroli
16/08/2023
No long ride happens without them, before and during.
Mr R
31/07/2023
Product is fine, but excessive amounts of bulky plastic used to post it
Disappointed
24/07/2023
My child doesn't like the mixed flavours he has his favourites so will need to buy only the ones he likes next time
Mrs G
24/07/2023
Good product
Simon Hennessy.
12/07/2023
Contentissimo dell'acquisto
Rg
05/07/2023
Rapida assunzione, efficaci e dal gusto piacevole
G. Marchetti
04/07/2023
Consigliati!
FEDERICA DAVOLI
02/07/2023
Solid flavours. Good energy boost out on a ride.
MR JONATHAN WINBOLT LEWIS
08/12/2023
Indispensabili unitamente a quelli con caffeina e elettroliti
Pierguido Zanettin
08/12/2023
May be of value to some people But, I am not in the need for sudden stimulus with my exercise routine.
ken haigh
07/12/2023
ottimo nel periodo invernale
donato solaro
05/12/2023
Buoni tutti i gusti
Franco Cadamuro
05/12/2023
Just love these out on a ride or even a hike. No need to carry copious supplies of water to gain the energy boost, just tear off the top and squeeze ...
Roger
04/12/2023
Eccezionale sia in allenamento sia in gara
Giuseppe Ferrato
04/12/2023
Veloce da assumere e subito assimilato
Ilario T.
04/12/2023
Ottimi per allenamenti lunghi
Diego Lavarda
03/12/2023
Ottimi e gustosi
Fabrizio
03/12/2023
Omaggio sempre graditissimo
cliente
03/12/2023
Top notch and for free.
william rawsthorne
02/12/2023
Been using it for a while, tastes fine and easy on the stomach
Mr and Mrs . Ingmire
02/12/2023
Ottimi gel
customer
02/12/2023
Ottimo prodotto energetico.
Giovanni MANCUSO
01/12/2023
I just don't like these, and give them away to people that do
Ian Dalton
01/12/2023
Isotonico gustoso e sempre funzionale
Luca Belpassi
06/10/2023
digeribile..ottima carica
PIER FRANCESCO FALCONI
27/09/2023
Great for long runs
Dexter
23/07/2023
Ottimo come base, da integrare con altri prodotti più "strong" tipo quelli a base di caffeina.
Massimo Bianchi
04/07/2023
I gel isotonici SIS sono un ottimo ed efficace prodotto
Dario Cananzi
20/05/2023
ottimo prodotto
Taglieri Francesca
15/04/2023
Good value and keeps me well fuelled on my longer runs
Mr Winstanley
22/03/2023
Il massimo dell'efficacia al momento giusto
FRANCO TADDEI
21/03/2023
Quality as ever
Richard Braid
20/03/2023
good product
james wright
13/02/2023
non sono dolci e il sapore non è forte
Marco Maria Aruffo
06/02/2023
Eccezionali
cliente
23/11/2022
Ottimi, li uso da mesi e mi trovo benissimo!
Loris Gregori
16/11/2022
this is my go to for long rides
John
15/11/2022
Instant energy to keep me going
John
14/11/2022
Gel sono efficaci
Alessandro Bandini
10/11/2022
Gel top di gamma per allenamenti e gare. Sapore meglio della concorrenza e tollerabilità ottima
Felice castelletti
05/11/2022
Ottimo prodotto, sperimentato in vari allenamenti (running, bike, nuoto)
PAOLA PAGNOTTA
22/10/2022
Ottimo sia per non avere problemi con intestino
daniele gini
16/10/2022
Ottimi prodotti. So che tra i gli sportivi l'utilizzo dei gel è soggettivo, ma con questo prodotto ho risolto problemi digestivi che avevo con altre marche blasonate. Ora non tornerò più indietro.
Bagni Simone
15/10/2022
Best in the Market with excellent customer service. Went above and beyond to look after me!
P D
14/10/2022
Li ho usati spesso anni fa ed ora son tornato ad usarli dopo una lunga pausa in cui ho provato a usare nulla. La differenza è significativa, i gel aiutano molto a non finire di schianto le energie durante l'attività. Assolutamente consigliati.
Ponzo Giorgio
03/10/2022
The orange ones are the best tasting aslnd don't have a bad after taste either when using for sports
Matt
06/12/2023
Great product
Garry Turner
18/10/2023
Prodotto ottimo,
cliente
04/10/2023
Love them easy to use and carry
customer
13/09/2023
Is not great product. I just wasted my money on this. I would not recommend to anyone to buy it .
Hossein kaboodi
15/08/2023
Really nice and easy to use
Dean Maskery
09/08/2023
Instant energy when required, the only thing that would make it better is a wrapper that's easier on the environment.
Brian Payton
17/07/2023
GO gels are great and the only ones that don't cause any stomach disturbance during my long runs and races. Really happy and would definitely buy again and recommend.
George T
09/05/2023
Great product, does the job!
Beverley
14/04/2023
Sono super gel, sapore gradevole in bocca , giusta densità , consiglio acquisto
LINO STOCCO
08/03/2023
Ottimi per energia.
Adriano Bello
20/10/2022
Comode anche da utilizzare con una sola mano in bici.
ANTONIO
19/10/2022
Prodotto già utilizzato in passato e molto valido.
Luciano V54
30/09/2022
OTTIMI PRODOTTI
Roberto
27/07/2022
Un ottimo compromesso nell' alimentazione in bici
Bruno Arioli
26/07/2022
Sempre al top
Lg
11/07/2022
Buoni e non impiastricciano
Davide Mala
30/05/2022
Avevo comprato lo stesso prodotto anni fa e non mi sono piaciuti. Ora dopo alcuni anni siete molto migliorati. Bravi
DANIELE GASPARRONI
30/10/2023
Buoni ed efficaci
Stefano Ferri Ferretti
26/10/2022
Gradito omaggio
massimo semeraro
23/10/2022
Comodo specialmente prima delle ripetute
Marghe
23/10/2022
Un classico in casa SIS sempre top!!
Manuel Tisiot
22/10/2022
Ottima qualità
Roberto Benotto
21/10/2022
Se ti senti senza energia ti ricarica alla grande
alessandro
20/10/2022
con i gel sis sempre trovato bene
Paolo P
19/10/2022
Mi sono arrivati come regalo ed onestamente non li avevo mai provati. Buon prodotto, molto liquido e leggero
Eliana Malcangi
18/10/2022
Gusto piacevole
040272
17/10/2022
Buonissimo
Shark
16/10/2022
Buonissimo ottimo
Tony
14/10/2022
Ottimo integratore, dal sapore molto gradevole, pratico da stivare nelle tasche posteriori
Cristiano
14/10/2022
Già usati fin dal 2019 alla maratona di Amsterdam!! Mi sono sempre trovato bene
Andrea Frigerio
14/10/2022
Ottimo, peraltro in omaggio
Angelo Zagnoni
14/10/2022
Digeribili, il gusto non è dei miei preferiti
Cristian Zanta
19/09/2022
Buon prodotto
David PICCINATO
09/06/2022
Ottimo già provato...efficiente.
Giovanni MANCUSO
07/06/2022
Efficacia immediata
Francesco
05/12/2023
Le uso da tanto TOP
Andrea
21/10/2023
In allenamento come in gara, i gellini sis sono i più facilmente consumabili e assimilabili.
Michele Brussa
12/09/2023
Velocemente assimilabile, nessun effetto collaterale ottimo sapore
ROBERTO
04/08/2023
Ti fanno molta energia quando serve.
fabrizio
06/06/2023
Essenziale.
Mauro Pichezzi
02/06/2023
Ottimo il sapore e la praticità di utilizzo
VASCONI
31/05/2023
Buon prodotto ad un prezzo conpetitivo
Cliente
30/05/2023
Buona energia
SABRINA DALMASSO
16/05/2023
Ottimo regalo inviatomi con l'ultimo acquisto fatto. Il gel è comodo da portarsi dietro durante le lunghe uscite in bici, non richiede acqua durante l'assunzione e restituisce la giusta energia per poter continuare il giro. Ottima anche la digeribilità
Guido
08/04/2023
Ottimi prodotti!
Andrea Bartolini
06/04/2023
Buoni davvero
Lorenzo Demonte
03/04/2023
Di facile e veloce assunzione. Non ti costringono a bere dopo averli assunti.
Nicola Brentel
28/03/2023
Gel che utilizzo da più di un anno. Mi trovo bene e non mi ha mai dato problemi. Consigliato
Federico Mutti
26/02/2023
Tastes great
marc
03/02/2023
Nice taste, good boost 🍊
Dave
02/12/2022
Prodotto top
Riccardo
23/11/2022