Advanced Multi-Vitamin Tablets (60 Day Supply)
BLACK NOVEMBER SALE NOW ON
Save up to 50% off on our Diet Whey range - SHOP NOW
Contains a blend of 21 vitamins & minerals
Supports protein metabolism*
Helps reduce tiredness & fatigue*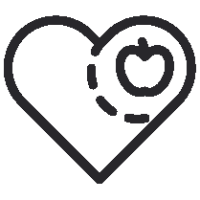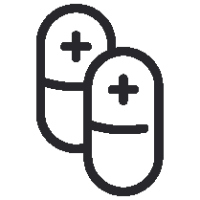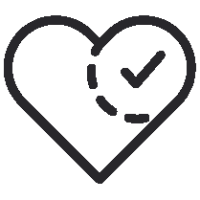 Helps boost everyday wellbeing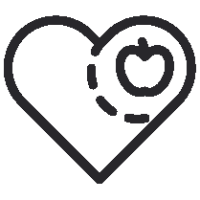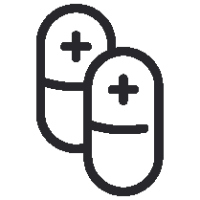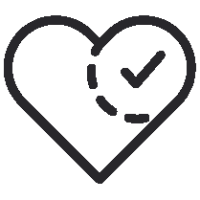 Helps boost everyday wellbeing
What is PhD Advanced Multi-Nutrient
The PhD Advanced Multi-Nutrient is a blend of 21 vitamins and minerals that the body needs on a daily basis to function optimally. It also helps to boost your everyday wellbeing. For maximum convenience, you will only have to take 1 tablet per day.
A multivitamin ensures that you meet your recommended daily allowances (RDAs) for a number of vitamins and minerals. Nutritional needs are often higher for active individuals compared to people who are less active, which can make it difficult to obtain the required levels from diet alone. Taking a multivitamin alongside a balanced diet, can ensure meeting your daily requirements for health and performance.
Who is Advanced Multi-Nutrient suitable for?
The product is suitable for men and women looking to support a healthy diet in providing all vitamins and minerals needed by the body
What are the benefits of Advanced Multi-Nutrient
Contains a blend of 21 vitamins & minerals
Supports protein metabolism*
Helps reduce tiredness & fatigue*
*Vitamin B6 contributes to normal protein and glycogen metabolism, normal functioning of the nervous system, the reduction of tiredness & fatigue and the normal functioning of the immune system.
Nutrition Stats
| Typical Values | Per Serving (1 Tablet) | %RI* per serving | Daily RI (Adults) |
| --- | --- | --- | --- |
| Vitamin A (ug RE) | 800 | 100 | 800 |
| Vitamin D3 (ug) | 10 | 200 | 5 |
| Vitamin E (mg α-TE) | 12 | 100 | 12 |
| Vitamin K (ug) | 30 | 40 | 75 |
| Vitamin C (mg) | 80 | 100 | 80 |
| Thiamin (mg) | 1.4 | 100 | 1.1 |
| Riboflavin (mg) | 1.4 | 100 | 1.4 |
| Niacin (mg NE) | 16 | 100 | 16 |
| Vitamin B6 (mg) | 1.4 | 100 | 1.4 |
| Folate (ug) | 400 | 200 | 200 |
| Vitamin B12 (ug) | 2.5 | 100 | 2.5 |
| Biotin (ug) | 50 | 100 | 50 |
| Pantothenic acid (mg) | 6 | 100 | 6 |
| Calcium (mg) | 120 | 15 | 800 |
| Magnesium (mg) | 100 | 27 | 375 |
| Iron (mg) | 14 | 100 | 14 |
| Zinc (mg) | 10 | 100 | 10 |
| Copper (mg) | 1 | 100 | 1 |
| Selenium (ug) | 75 | 136 | 55 |
| Chromium (ug) | 40 | 100 | 40 |
| Iodine (ug) | 150 | 100 | 150 |