Beta Fuel Gel - Strawberry and Lime - 6 Pack
10% Off
Special Price
€14.85
Was
€16.50
€2.48/serving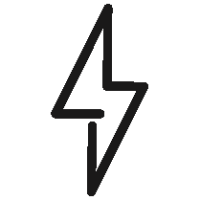 1:0.8 MALTODEXTRIN:FRUCTOSE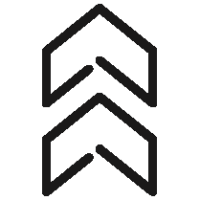 40g CARBOHYDRATES PER SERVING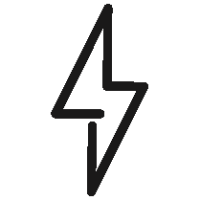 1:0.8 MALTODEXTRIN:FRUCTOSE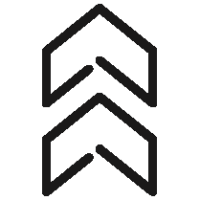 40g CARBOHYDRATES PER SERVING
WORLD-LEADING ENERGY GEL OPTIMISED WITH A NEW CARBOHYDRATE RATIO
Part of an entire world-leading fuelling solution range that includes drinks and chews, our Beta Fuel Dual Source Energy Gel is optimised with a brand new 1:0.8 ratio of 40g carbohydrate to enhance your power output, increase your body's carbohydrate usage efficiency, and limit gastrointestinal discomfort to deliver a scientifically superior fuel.
WHY YOU SHOULD USE BETA FUEL DUAL SOURCE ENERGY GEL
As an endurance athlete (your events typically last more than two hours) you need to take in between 80-120g of carbohydrate per hour. The Science in Sport Beta Fuel Dual Source Energy Gel delivers an optimised 40g of carbohydrate in a single, convenient fuelling solution with minimal risk of GI discomfort that enables you to maintain optimal performance.
NEW 1:0.8 RATIO REPLACES 2:1 RATIO
A 1:0.8 ratio of maltodextrin to fructose increases the percentage of ingested carbohydrate that is oxidized (known as efficiency) from 62% to 74% when compared with a ratio of 2:1
A 1:0.8 ratio of maltodextrin to fructose reduces self-reported symptoms of stomach fullness when compared with a ratio of 2:1
THE SCIENCE BEHIND BETA FUEL HAS EVOLVED
Through our Performance Solutions team, we have worked closely with elite athletes in the research and development of the new Beta Fuel range to bring you a scientifically superior fuel in a range of formats that allow you to use +17% more carbohydrate (O'Brien et al, 2013).
A ratio of 1:0.8 enhances exogenous CHO oxidation compared with 2:1 ratio by 17% (O'Brien et al) and 10% (O'Brien et al)
A ratio of 1:0.8 enhances mean power output during 10 maximal sprint efforts by 3% compared with 2:1 ratio (O'Brien et al)
A ratio of 1:0.8 increases % of ingested CHO that was oxidised (efficiency) from 62% (2:1) to 74% (1:0.8) (O'Brien et al)
A ratio of 1:0.8 reduces symptoms of stomach fullness and nausea when compared with a ratio of 2:1 (O'Brien et al)
HOW AND WHEN TO USE BETA FUEL DUAL SOURCE ENERGY GEL
Each gel contains 40 grams of carbohydrate. Depending on your sport or event, you should aim to consume 1-3 gels every hour during exertion to reach an 80g-120g target intake. In some circumstances, such as cold weather, it may be necessary to consume more. Simply tear off the top of the packaging and squeeze the contents into your mouth as and when required.
Consume directly from packaging
Combine with other energy supplements from the Beta Fuel range to achieve hourly 80-120g carbohydrate intake.
Nutrition Stats
| Typical Values | Per 100ml | Per Serving 60ml |
| --- | --- | --- |
| Energy | 1122kj/673kcal | 264kj/158kcal |
| Fat | 0.0g | 0.0g |
| of which saturates | 0.0g | 0.0g |
| Carbohydrate | 66g | 40g |
| of which sugar | 31g | 19g |
| Protein | 0.0g | 0.0g |
| Salt | 0.05g | 0.03g |
*Reference intake of an average adult (8400kj/2000kcal)
Ingredients:
Water, Maltodextrin (from Maize) (30%), Fructose (23%), Flavourings, Acidity Regulators (Citric Acid, Sodium Citrate), Gelling Agents (Gellan Gum, Xanthan Gum), Preservatives (Sodium Benzoate, Potassium Sorbate), Sodium Chloride.
No allergens
ottimi da alternare con i nootropics
LUCA STEFAN
01/07/2022
Good no complaints
Chris Yates
21/06/2022
Amazing. I have to take less gels to get more carbs. Perfect for my 70.3's and Ironmans also in training for them
Laura Fairhurst
20/06/2022
Absolutely amazing
Beth Wilson
11/06/2022
Whenever doing 2hr plus rides, the beta fuel gel provides an excellent source of fast absorbing carbs giving you the energy needed to keep pushing hard
Kit Allum
26/05/2022
Ottima resa e molto comodo
Massimiliano Zanolo
17/05/2022
Gel fantastici, gli unici sul mercato ad avere 40g di carbo per dose. Molto piacevole il gusto, anche questi un po' più cari, ma ripeto, la qualità si paga!
Stazione ESSO Argiolas
06/04/2022
Prodotto SUPER
Margherita Rossi
16/03/2022
Prodotti spettacolari.
Giulio
13/03/2022
Se non vuoi rimanere in riserva di carburante, e dare sempre il massimo , questo prodotto fa per te. Ottimo
Fabio Censori
10/03/2022
Tastes good, no issues on my run. Bit tough to open though!
Mrs Greenway-Craw
03/03/2022
una bella novità. prodotto innovativo
marcello pontiroli
24/02/2022
Prodotti eccezionali.
Giulio
20/02/2022
Si digeriscono anche a discrete intensità, inoltre hanno un gusto ottimo, e sono pratici da usare. Ottimo prodotto per il ciclismo e la corsa.
CARLO
20/02/2022
Prodotto ottimo!
Alessandro Palumbo
19/02/2022
validi, forse un po' troppo dolci, ma è un gusto personale!
Matteo
10/02/2022
Grande prodotto per il miglior refuelling possibile durante la corsa
Lorenza Donatelli
08/02/2022
Very good
JASEM ASHKANANI
15/12/2021
Che dire, siamo veramente al top dell'integrazione sportiva. Un gel che ti eroga energia nel breve, ma anche nel tempo
Michele
03/12/2021
Ottimo prodotto, lo uso per Trail e running e sono molto soddisfatto
Giancarlo Acquistapace
29/11/2021