Rego Rapid Recovery Pulver
GRATIS 7ER PACKUNG GEMISCHTE GELE BEIM KAUF EINER 30ER PACKUNG UNSERES GEL SORTIMENTS
GRATIS HYDRO TABLETTEN AB 55€
SiS REGO Rapid Recovery Pulver ist ein Regenerationsprodukt für den Verzehr nach dem Sport. Es enthält eine Mischung aus Kohlenhydraten (22 g), Proteinen (20 g), Elektrolyten, Vitaminen und Mineralien.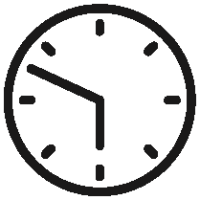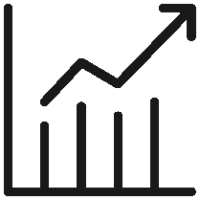 22 g Kohlenhydrate, 20 g Protein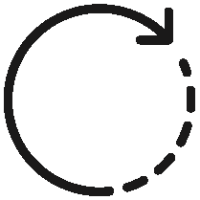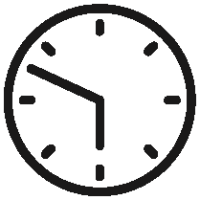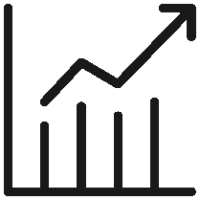 22 g Kohlenhydrate, 20 g Protein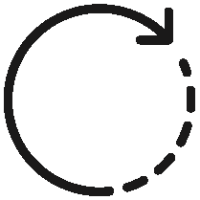 Produktvorteile
Hochwertige Mischung aus Kohlenhydraten (22 g), Proteinen (20 g), Elektrolyten, Vitaminen & Mineralstoffen
184 Kalorien pro Portion
Entwickelt, um innerhalb von 30 Minuten nach dem Training konsumiert zu werden
SiS REGO Rapid Recovery Pulver ist ein Regenerationsprodukt für den Verzehr nach dem Sport. Es enthält eine Mischung aus Kohlenhydraten (22 g), Proteinen (20 g), Elektrolyten, Vitaminen und Mineralien.
Das schnelle Auffüllen der Glykogenspeicher und die Versorgung mit Proteinen unterstützt ein effektives Training und bereitet optimal auf die nächste Trainingseinheit vor.
• Optimale Protein-Portionsgröße von 20 g, mit 2 g Leucin zur Förderung des Neuaufbaus von Muskelgewebe
• Zum Verzehr nach dem Training vorgesehen, für ein schnelles Wiederauffüllen der Energiespeicher
• Ideal geeignet für Personen mit Laktoseintoleranz
• Mindestens haltbar bis: Mindestens 6 Monate
Vorteile
Kohlenhydrate sind die wichtigste Energiequelle für den Körper bei moderatem bis hochintensivem Training. Während des Trainings und Wettkämpfen kann unser Körper etwa 60 g Kohlenhydrate pro Stunde aufnehmen. Das bedeutet, der eigentliche Bedarf übersteigt die tatsächliche Energiezufuhr. Dieser Mangel wird durch Nutzung der Glykogenspeicher ausgeglichen, die nach dem Training wieder aufgefüllt werden müssen, damit du ausreichend Kraft für deine nächste Trainingseinheit hast.
SiS REGO Rapid Recovery enthält Sojaprotein, das über ein komplettes Aminosäuren-Profil verfügt, und das wir mit 2 g Leucin zur Unterstützung der Synthese und des Neuaufbaus von Muskelprotein angereichert haben. Leucin ist eine Aminosäure, die dafür bekannt ist, die Muskelprotein-Synthese anzuregen, was den Effekt entsprechend verstärkt.
Akkreditierung durch Informed-Sport: Die Entwicklung unseres kompletten Produktsortiments beruht auf einem erstklassigen Ansatz, bei dem alle Produkte auf verbotene Substanzen geprüft werden, damit sich Sportler sicher fühlen. Für weitere Informationen über Informed-Sport und unseren einzigartigen, beispielhaften Ansatz klicke hier.
Das Produkt ist so konzipiert, dass es innerhalb von 30 Minuten nach dem Training verzehrt werden kann und nicht mit Milch vermischt wird, da das die Absorptionsrate verlangsamt.
50 g (ca. 3 volle Messlöffel) REGO Rapid Recovery Pulver mit 500 ml Wasser in einem Shaker oder einer Flasche gut mischen.
Geeignet für
vegetarian
gluten-free
wheat-free
dairy-free
nut-free
Nährwerte
| Typische Werte | Pro Portion (50g) | Pro 100g |
| --- | --- | --- |
| Brennwert | 782kj/184kcal | 1564kj/368kcal |
| Protein | 20g | 40g |
| Kohlenhydrate | 23g | 46g |
| davon Zucker | 5.1g | 10g |
| Fett | 1.3g | 2.6g |
| davon gesättigt | 0.2g | 0.4g |
| Ballaststoffe | 0.3g | 0.6g |
| Salz | 1.0g | 2.0g |
| Vitamin D | 1.0ug (20%) | 2.0ug (40%) |
| Vitamin E | 2.8mg (23%) | 5.6mg (46%) |
| Vitamin C | 24mg (30%) | 48mg (60%) |
| Thiamin | 0.5mg (45%) | 1.0mg (90%) |
| Riboflavin | 0.6mg (42%) | 1.2mg (84%) |
| Niacin | 7.3mg (45%) | 14.6mg (90%) |
| Vitamin B6 | 0.8mg (57%) | 1.6mg (104%) |
| Folsäure | 50ug (25%) | 100ug (50%) |
| Vitamin B12 | 0.4ug (16%) | 0.8ug (32%) |
| Biotin | 18ug (36%) | 36ug (62%) |
| Pantothensäure | 1.5mg (25%) | 3.0mg (50%) |
| Kalium | 300mg (15%) | 600mg (30%) |
| Magnesium | 57mg (15%) | 114mg (30%) |
| Eisen | 2.4mg (17%) | 4.8mg (34%) |
| Zink | 2.0mg (20%) | 4.0mg (40%) |
| Iodine | 23ug (15%) | 46ug (30%) |
Inhaltsstoffe:
Kohlenhydratmischung (46%) (Maltodextrin (aus Mais), Fruktose), Protein (46%) (Sojaproteinisolat), Elektrolyte (3%) (Natriumchlorid, Kaliumchlorid, Kalziumlaktat, Magnesiumoxid), Natürliche Aromastoffe, L-Leucin, Emulgator (Sojalezithin), Verdickungsmittel (Xanthan), Farbstoff (Rote Beete), Vitamine und Mineralien (Ascorbinsäure, Nicotinamid, Alpha-Tocopherylacetat, Eisenpyrophosphat, Zinksulfat, Kalziumpantothenat, Pyridoxinhydrochlorid, Riboflavin, Thiaminmononitrat, Kalziumcitrat, Folsäure, Kaliumjodid, Biotin, Vitamin D3, Cyanocobalamin), Süßstoff (Sucralose).
Ottimi per il recupero e buon sapore
Nicola Carratù
03/10/2018
I prodotti SYS sono davvero ottimi.
David PICCINATO
01/10/2018
Ottimo prodotto per il recupero post allenamento.
riccardo baldi
01/10/2018
Molto buono
carlo s
27/01/2023
Great product , allows me to train longer with shorter intervals , i've tried many & this one is the best out there & easy to drink
MR MARK TILSTON
24/12/2022
🔝🔝🔝🔝🔝🔝🔝🔝🔝🔝🔝🔝
Simone Mazzocco
08/12/2022
Crucial when training for an event to get those back-to-back sessions in.
Dave
07/12/2022
Ottimo prodotto fino ad ora usato quello al cioccolato.
cliente
05/12/2022
Easy to mix and a good taste 🍌
Dave
02/12/2022
HAVE USED THESE FOR A FEW YEARS NOW AND I WINT USE ANY OTHER MAKE AS THESE DO WHAT I WZNT THEM TO DO SO WHY CHANGE
Paul Davenport
01/12/2022
Great taste and easy to digest b
Chris
29/11/2022
Prodotto già conosciuto, davvero ottimo per il recupero, soprattutto dopo allenamenti lunghi.
GIAN FERRUCCIO BRAMBILLA
28/11/2022
Palatable and easily digested. Kind on my stomach. Love it
Phil Coombs
27/11/2022
Tasts good and does what it is meant to!
Dean Baker
26/11/2022
Love this product - great taste!
MR J ORDEN
21/11/2022
Great easy to use product that aids recovery after 4+hr rides. Helps keep wheels turning and avoid cramps
Mr Andrew Simister
18/11/2022
Easy to mix and great tasting recovery drink
Gareth
14/11/2022
The product is great, tastes good too (was a bit concerned about banana taste before trying it). Please return long measuring spoon to the 1,5kg product. Now I have to "dive" with my hand into the packaging, especially when there's not much product left. Thank you!
Olga Aldosina
14/11/2022
Perfect recovery drink mix of carb and protein after the gym or run. Easy to make and I love the banana flavour!
Julie Jones
23/10/2022
This stuff put you right after a work out
Mr Gary Henry
22/10/2022
Prodotto appena arrivato piacevole al gusto
Andrea Frigerio
14/10/2022
Rego recovery is great. Preference for chocolate, but sometimes you just have to have a change
road rash racing
09/10/2022
Prodotto davvero buono, aiuta significativamente il recupero. Assolutmante consigliato. Vorrei solo sapere se ce ne è uno simile da prendere a qualche ora dallo sforzo perchè lo comprerei subito.
Ponzo Giorgio
03/10/2022
Ottimo prodotto
Di sanzo Giulio
14/12/2022
Excellent product
Yonas Yohannes
07/12/2022
Been using Rego for many years for post run protein drink. Works for me
Alan Jackson
04/12/2022
Good recovery shake tastes good & best price is direct from manufacturer website
Kevin
02/12/2022
My go to drink straight after a run or workout, nice consistency when mixed not thick and lumpy like some I've tried and tastes good too
Liam
30/11/2022
Amazing flavour and gives me the recovery nutrition I need
Thomas Regan
23/11/2022
Funziona benissimo
Alessio
23/11/2022
Not received
matthew
18/11/2022
can't beat this for recovery after long rides
John
15/11/2022
Great flavour.
David Parker
14/11/2022
Tra i tanti che ho provato il Rego rappresenta il miglior prodotto di recovery unitamente ad un gusto molto piacevole.
Christian
14/11/2022
alta digeribilità
Massimo Matone
11/11/2022
10k a day and this keeps me going.
Trev
23/10/2022
Ottimo dopo un allenamento intenso
alessandro
20/10/2022
Tastes great although had no scoup in the packet
Adam Weller
20/10/2022
Al momento non ho avuto modo di provarlo nel medio e lungo termine
ANTONIO A.
17/10/2022
Absolutely blinding stuff to support me in my training to go further and ride harder. Since I learnt about using protein after exercise, Rego has proven to be one of the best. When I started using it I was able to step up my training to the next level.
Dino P
17/10/2022
Very tasty protein powder/drink and used directly after hard training rides.
Ethan G
07/10/2022
Ottimo prodotto per recuperare dopo attività prolungate
SILVIA TORRICELLI
15/09/2022
ECCELLENTE
Flavio Grandi
06/09/2022
Not as chocolatey as I thought it would be and doesn't mix as easily as other products that I've tried, but it will work for me nonetheless 🤓
Mark
17/12/2022
I am using it more than 3 years and def have seen it working in action. Noticed I feel much more tired and without energy when not using it.
ALEX ATHANASOPOULOS
14/11/2022
일단은 맛있어요 회복에도 도움이됨
명식 반
14/10/2022
Exceptional recovery after exercise.
carrsr
11/10/2022
Prodotti eccezionali che danno tanta energia
paolo
05/10/2022
Ottimo per preparare la bevanda da bere post attività. Ottimo il gusto cioccolato
Roberto Giacchi
02/10/2022
use it the last 3 years and i love it
ANDREAS SIDERIS
30/07/2022
Just as good as the Banana.
Mr Robert Gutteridge
10/07/2022
Buon prodotto per il recupero post esercizio
Matteo
29/06/2022
Ottimo prodotto adatto al recupero dopo uno sforzo prolungato. ideale per chi come me è intollerante al lattosio
Simone Masetto
28/06/2022
Il mix perfetto post workout!!!
Raffaele
27/06/2022
ottimo prodotto
nazzareno
25/06/2022
Tastes so nice and suitable for vegans
customer
08/06/2022
Best recovery drink out there i think.
Wayne Girdlestone
02/06/2022
Tutto ok ottimo prodotto
Fulvio
26/05/2022
Ottimo prodotto per il recupero dopo lunghe uscite in bici
Guido
20/05/2022
Eccellente!
PDFS
19/05/2022
Great products
Martin Bepey
10/05/2022
Excellent product, dissolves well, tastes great
James H
01/02/2023
Great product arrived early which is great. It tastes amazing and is a good carb to protein blend well worth it
Josh
14/12/2022
Great after a long ride
jjj Joolz
09/12/2022
Really helpful product after anyway workout. Tastes good and helps you avoid the "bonk"
Jonathan Ho
05/12/2022
Great recovery product which mixes well and tastes good too.
Alan Clark
05/12/2022
Eccellente prodotto per il recupero post attività fisica.
cesena
04/12/2022
When mixed it can be a bit chalky
Cathal
04/12/2022
Comodo ed efficace nel recupero
Federico
27/11/2022
Always use this product. The Strawberry is the best flavour for us. followed by Chocolate.
Ken Haigh
20/11/2022
Great product to aid recovery and help body recover from longer rides (4+ hours)
Mr Andrew Simister
18/11/2022
Probabilmente il migliore prodotto per il recupero sul mercato
Mike
14/11/2022
Rapid recovery funziona
Alessandro Bandini
10/11/2022
Excellent product and a very good price
Mr Williams
27/10/2022
Works a treat
Shane
20/10/2022
I use the Rego Rapid Recovery Protein Powder after all my cycle rides, in particular the strawberry flavour being my favourite choice. Works for me.
100weight
16/10/2022
Buono e valido
Alessandra Quarta
07/10/2022
Nice flavour but the powder when mixed is still super dusty and takes away from enjoying the item - I've didn't find this with the chocolate or raspberry though so I'll be purchasing them instead.
Jeni Lowe
15/08/2022
Spettacolare x il recupero post allenamento o gara
Luca vettori
07/07/2022
not sure on recovery drinks as i think if you have a good diet then is their an use for them i find them handy after a really long ride
a murray
16/12/2022
Good product
Tony
04/12/2022
Ottimo per il recupero
Luca D'Alessio
28/10/2022
Ideal product for post exercise recovery
Df
15/10/2022
Fondamentale dopo le gare o le lunghe corse per riprendersi. Un volta c'erano le monoporzioni che erano molto comode anche da portarsi in giro. Speriamo gli vogliamo fare ancora
Rebeca
23/09/2022
Very good product
Mr Williams
20/09/2022
great product
wesley boardman
03/09/2022
Tastes fine and it's fitting well into my training.
Adrian
29/08/2022
Ottimo prodotto per Recupero
Claudio
25/07/2022
New product to try.
Paul
21/07/2022
Eccellente
Guido Brandolini
12/07/2022
Perfetto alimento per un recupero ottimale.
ALFREDO SEPIELLI
05/07/2022
da acquistare sicuramente
nazzareno
25/06/2022
Aiuta il recupero...alla lunga ol gusto fragola stanca un po'...
Matteo Di Placido
24/06/2022
Valido per recuperare da un allenamento intenso
Marco
14/06/2022
Ottimo prodotto post allenamento
Niccolò Biagi
16/05/2022
Post Workout molto digeribile e leggero
Elia Zanon
15/05/2022
Just for the strawberry thick shake treat. Hard efforts deserve reward.
Paul Poulton
04/05/2022
Gusto non piacevolissimo. Prodotto ben bilanciato e completo come Recovery ma per me anche eccessivamente saziante , quasi più un pasto sostitutivo che un integratore di recupero.
aschieri simona
04/01/2023
Ancora da provare, anche se per esperienza sui gel sono rimasto deluso!!!
Carlo
02/01/2023
Gusto ottimo, prodotto efficace!
NICOLE VALERI
17/12/2022
Ottimo drink post workout.prepara le gambe all'allenamento del giorno successivo!ottimo sapore.
Giorgio Santarnecchi
03/12/2022
Ottimo prodotto
Pietro Avagliano
24/11/2022
Excellent for straight after a long ride. Reduces fatigue and stops me snacking on unhealthy foods.
John
14/11/2022
Utilizzato da un anno, visti tangibili miglioramenti nel recupero e nelle sessioni successive a quelle a più alta intensità. Prima utilizzavo altri prodotti per il recupero (Aptonia di Decathlon) e i SIS valgono la differenza di prezzo.
harris_charles
21/10/2022
Prodotto Top!.ottimo la palato e nessun problema di digeribilità
Giorgio Santarnecchi
13/10/2022
Prodotto top per il recupero
Andrea Bernardi
03/10/2022
I love the taste and thankfully it helps to prevent my muscles from cramping .
Fred
08/07/2022
Great taste, mixes well
Diane Rowlands
25/04/2022
Fantastico prodotto per il recupero, faccio gran fondo spingendo sempre al massimo , da quando uso questo niente mal di gambe
Davide
31/03/2022
Five stars
Alan Davies
30/03/2022
Prodotto efficace!!! Consigliatissimo
MAGRI SERGIO
21/03/2022
Tastes great. Wether it is effective or not I cannot say but I am getting protein in my body quickly which is what I need after an 18 mile run.
John
27/02/2022
The best recovery drink
Yuksel
24/02/2022
Ottimo prodotto x un recupero rapido e veloce!!
Emma Sgaria
18/02/2022
Makes a difference in recovery for next days activities
Robert Hutton
09/02/2022