Beta Fuel Energy Chew - Orange - 6 Pack
Save 10%
Special Price
£12.96
Was
£14.40
£2.16/serving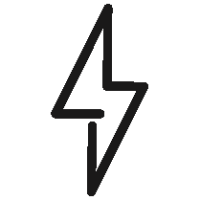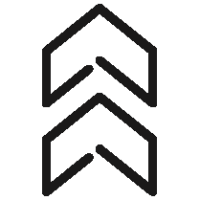 46g CARBOHYDRATES PER SERVING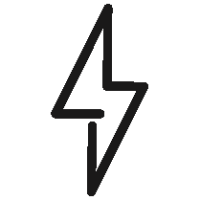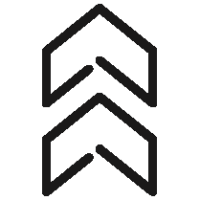 46g CARBOHYDRATES PER SERVING
WORLD-LEADING OPTIMISED BETA FUEL IN A UNIQUE CHEW BAR
Our Beta Fuel Dual Source Energy Chews deliver scientifically superior fuel in unique and satisfying chews. Part of an entire world-leading fuelling solution range that includes drinks and gels, they are super easy to consume and deliver 46 grams of carbohydrate to improve and maintain optimum performance.
WHY YOU SHOULD USE BETA FUEL DUAL SOURCE ENERGY GEL CHEWS
As an endurance athlete exerting your body for periods typically longer than two hours, you need to take in between 80-120g of carbohydrate per hour. Our Science in Sport Beta Fuel Dual Source Energy Gel Chews deliver 46g of fast carbs in a convenient and tasty chew, which have been optimised with a new ratio that enhances power output and increases carbohydrate usage efficiency without gastrointestinal discomfort.
NEW 1:0.8 RATIO REPLACES 2:1 RATIO
A 1:0.8 ratio of maltodextrin to fructose increases the percentage of ingested carbohydrate that is oxidized (known as efficiency) from 62% to 74% when compared with a ratio of 2:1
A 1:0.8 ratio of maltodextrin to fructose reduces self-reported symptoms of stomach fullness when compared with a ratio of 2:1
THE SCIENCE BEHIND BETA FUEL HAS EVOLVED
Through our Performance Solutions team, we've worked closely with elite athletes in the research and development of the new Beta Fuel range to bring you a scientifically superior fuel in a range of formats that allow you to use +17% more carbohydrate (O'Brien et al, 2013).
A ratio of 1:0.8 enhances exogenous CHO oxidation compared with 2:1 ratio by 17% (O'Brien et al) and 10% (O'Brien et al)
A ratio of 1:0.8 enhances mean power output during 10 maximal sprint efforts by 3% compared with 2:1 ratio (O'Brien et al)
A ratio of 1:0.8 increases % of ingested CHO that was oxidised (efficiency) from 62% (2:1) to 74% (1:0.8) (O'Brien et al)
A ratio of 1:0.8 reduces symptoms of stomach fullness and nausea when compared with a ratio of 2:1 (O'Brien et al)
HOW AND WHEN TO USE BETA FUEL DUAL SOURCE ENERGY CHEWS
Each chew bar contains 46 grams of carbohydrate. Depending on your sport or event, you should aim to consume 1-3 chew bars every hour during exertion to reach an 80g-120g target intake. In some circumstances, such as cold weather, it may be necessary to consume more. Simply tear open and remove the chew bars from the packet. They can be consumed as a bar or broken into individual chews, which each chew containing approximately 7 grams of carbohydrate.
Use alone or combine with other energy supplements from the Beta Fuel range to achieve hourly 80-120g carbohydrate intake.
Nutrition Stats
Typical Values
Per 100g
Per Serving 60g
Energy
1346kJ/317kcal
808kJ/190kcal
Fat
0.0g
0.0g
of which saturates
0.0g
0.0g
Carbohydrate
77g
46g
of which sugar
67g
41g
Fibre
3.7g
2.2
Protein
0.0g
0.0g
Salt
0.18g
0.11g
*Reference intake of an average adult (8400kj/2000kcal)
Ingredients:
Sugar, Water, Glucose Syrup, Fructose Syrup, Gelling Agent (Pectin), Colour (Carotenes), Acidity Regulator (Citric Acid), Natural Flavouring, Corn Starch, Glazing Agent (Coconut Oil, Carnauba Wax)
No allergens
The best energy chews on the market. Easy to use on either bike or run, delivers when needed and great tasting.
Nathan Scott
18/02/2023
Great flavour
Mike Baldwin
27/12/2022
First time using and it's a thumbs up
Richard Franklin
20/11/2022
Prodotto buono, facile da assumere e senza controindicazioni
Fabio Giani
21/09/2022
Buinissimi ok
THOMAS SACCHETTI
19/09/2022
Ottimo e di facile assimilazione
Alessandro Grottoli
14/09/2022
Buono, da usare facilmente in corsa
Luca Piccoli
12/09/2022
ottimi non sono stomachevoli
Christian De marco zompit
09/09/2022
Mi aspettavo la classica barretta, sono rimasto sorpreso (in positivo) della consistenza siml gel, veramente buono!
Tiziano Larghi
07/09/2022
Ottimo prodotto
Luca Barale
07/08/2022
Barrette alta digeribilità è molto nutrienti
Marco Casellato
03/08/2022
Gradevoli nelle giornate calde dov'è viene difficile mangiare troppo solido
lorenza menapace
01/08/2022
La giusta carica con ottimo gusto
PIETRO DI GRADO
26/07/2022
Barrette di ottima qualità e piene di carboidrati
Luca Trevia
26/07/2022
Provato in piscina, facile da digerire, pratico e di buon gusto
barbara rizzo
24/07/2022
Ottimo su lunghe distanze
giuseppe
23/07/2022
Buonissimi
Fabrizio
21/07/2022
Great tasting and easy to use on the bike. Perfect and a nice change from bars and gels.
Nathan Scott
20/07/2022
Un po' , difficile da ingerire
Domenico Sinicropi
17/07/2022
Bevanda molto gradevole, zuccherato al punto giusto
Massimo
11/07/2022