Beta Fuel + Nootropics - Apple - 6 Pack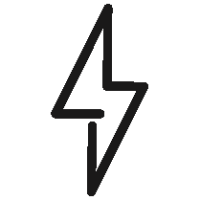 1:0.8 MALTODEXTRIN:FRUCTOSE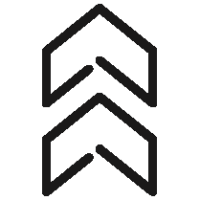 40g CARBOHYDRATES PER SERVING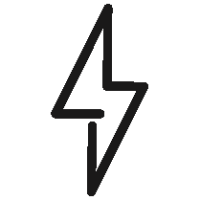 1:0.8 MALTODEXTRIN:FRUCTOSE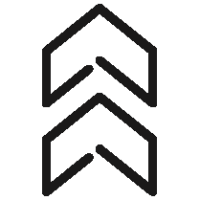 40g CARBOHYDRATES PER SERVING
EVIDENCE-BASED ENERGY GEL FOR PHYSICAL AND MENTAL POWER OUTPUT
Designed as a world-leading, whole body energy source, our innovative Beta Fuel Dual Source Energy Gel + Nootropics combines a new ratio of carbohydrate with Cognizin® Citicoline to improve both your physical and mental performance.
Part of an entire fuelling solution range that includes drinks and chew bars, our Beta Fuel Dual Source Energy Gel + Nootropics is optimised with a brand new 1:0.8 ratio of 40g carbohydrate to enhance your mental and physical power output, increase your body's carbohydrate usage efficiency, and limit gastrointestinal discomfort to deliver a scientifically superior fuel.
WHAT ARE NOOTROPICS?
Nootropics are supplements that can improve or maintain peak cognitive performance such as attention, focus, creativity, motivation, memory and so on. We've combined our innovative Beta Fuel Energy Gel with nootropics to offer endurance athletes a complete energy source for both body and mind because you need peak mental function when the demands are most physical.
WHY YOU SHOULD USE BETA FUEL DUAL SOURCE ENERGY GEL + NOOTROPICS
As an endurance athlete (your events typically last more than two hours) you need to take in between 80-120g of carbohydrate per hour. The Science in Sport Beta Fuel Dual Source Energy Gel + Nootropics delivers an optimised 40g of carbohydrate in a single, convenient isotonic fuelling solution with minimal GI discomfort. While the carbohydrates will maintain optimum physical power output, the nootropics will ensure you maintain mental performance.
NEW 1:0.8 RATIO REPLACES 2:1 RATIO
A 1:0.8 ratio of maltodextrin to fructose increases the percentage of ingested carbohydrate that is oxidized (known as efficiency) from 62% to 74% when compared with a ratio of 2:1
A 1:0.8 ratio of maltodextrin to fructose reduces self-reported symptoms of stomach fullness when compared with a ratio of 2:1
ADDITION OF COGNITIVE ENHANCERS
250mg Cognizin® Citicoline for improved cognitive function
200mg caffeine, 1g Taurine and 200mg Theanine
THE SCIENCE BEHIND BETA FUEL HAS EVOLVED

Through our Performance Solutions team, we've worked closely with elite athletes in the research and development of the new Beta Fuel range to bring you a scientifically superior fuel in a range of formats that allow you to use +17% more carbohydrate (O'Brien et al, 2013).

A ratio of 1:0.8 enhances exogenous CHO oxidation compared with 2:1 ratio by 17% (O'Brien et al) and 10% (O'Brien et al)
A ratio of 1:0.8 enhances mean power output during 10 maximal sprint efforts by 3% compared with 2:1 ratio (O'Brien et al)
A ratio of 1:0.8 increases % of ingested CHO that was oxidised (efficiency) from 62% (2:1) to 74% (1:0.8) (O'Brien et al)
A ratio of 1:0.8 reduces symptoms of stomach fullness and nausea when compared with a ratio of 2:1 (O'Brien et al)
HOW AND WHEN TO USE BETA FUEL DUAL SOURCE ENERGY GEL + NOOTROPICS
Just like the Beta Fuel Energy Gel, our Nootropics Gel contains 40 grams of carbohydrate, with added nootropic substances that can enhance cognitive performance, giving you that mental lift you might need, especially at the latter phases of exercise.
The Beta Fuel Gel with Nootropics contains 1 gram of the amino acid L-taurine, 250 milligrams of Cognizin® to enhance information processing and 200 milligrams of caffeine with 200 milligrams of L-theanine, the amino acid which has been shown to increase subjective feelings of alertness, while reducing feelings of 'jitters' that you get with caffeine alone. Consume directly from packaging, maximum of one serving per day.
Combine with other energy supplements from the Beta Fuel range to achieve hourly 80-120g carbohydrate intake
Nutrition Stats
| Typical Values | Per 100ml | Per Serving 60ml |
| --- | --- | --- |
| Energy | 1122kj/673kcal | 264kj/158kcal |
| Fat | 0.0g | 0.0g |
| of which saturates | 0.0g | 0.0g |
| Carbohydrate | 66g | 40g |
| of which sugar | 31g | 19g |
| Protein | 0.0g | 0.0g |
| Salt | 0.05g | 0.03g |
*Reference intake of an average adult (8400kj/2000kcal)
Ingredients:
Water, Maltodextrin (from Maize) (29%), Fructose (22%), L-Taurine, Cognizin(R) Citicoline, Caffeine Anhydrous, L-Theanine, Flavourings, Acidity Regulators (Citric Acid, Sodium Citrate), Gelling Agents (Gellan Gum, Xanthan Gum), Preservatives (Sodium Benzoate, Potassium Sorbate), Sodium Chloride.
No allergens
Ti da una super spinta per finire la gara!
LUCA STEFAN
01/07/2022
Does give a boost when I'm starting to flag
Customer Bob.F
02/06/2022
Provare per credere
Alessandro Mocellin
18/05/2022
Tried these before my last marathon, no problems in training and during the race it worked well without the issues I've noticed before of the 'jitters' from a caffeine gel. And I ran a PB!
Paul
13/05/2022
ottimo prodotto. energia disponibile nel giro di una decina di minuti, nel mio caso, uomo 58, carburante disponibile per circa 40 minuti
Salvatore
04/05/2022
Ottima novità
giuseppe Pagani
30/03/2022
Lo appena preso e nn ho avuto occasione di provarlo ma sono convinto che nn mi deluderà
GRAZIANO BARUZZO
28/03/2022
Ancora non testato
angelo
23/03/2022
Great product!
customer
22/03/2022
la "botta di energia" che mi aspettavo non è arrivata..... però almeno non avuto alcun effetto collaterale
barbara sciarrone
22/03/2022
Gel molto performanti, ottimi integratori duranti gli allenamenti più duri
Bianchini Simone
25/02/2022
Prodotti eccezionali.
Giulio
20/02/2022
Buon prodotto ma il gusto mela è veramente difficile da ingoiare
Giorgio
19/02/2022
Danno sempre la giusta energia
mauro soave
18/02/2022
Tastes disgusting
hw
03/02/2022
Mi ci trovo molto bene. Consigliato.
Giulio
05/01/2022
Una novità per me ideale per prevenire i momenti di crisi !
lino
14/12/2021
Energia pronta in gel grande digeribilità, assimilabile e duratura
FEDERICO PIERI
12/12/2021
Di recente concezione, risulta un prodotto di lunga migliore di paritetici in commercio. Buon gusto.
Fabrizio
09/12/2021
Prodotti top. Utile per chi si allena molto.
Giulio
28/11/2021