BCAA Perform Summer Fruits - 250g
Perfect for:
Dairy Free
Gluten Free
Nut Free
Vegan
Wheat Free
Convenient way to support the maintenance of muscle mass.
Contains 6g BCAAs per serving.
Ideal for before, during or after exercise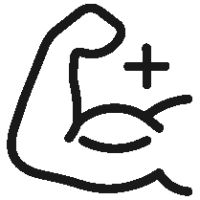 Supports muscle maintenance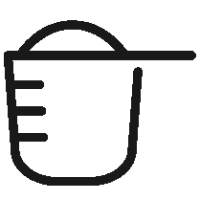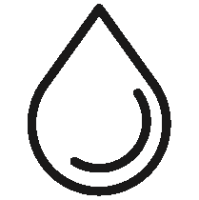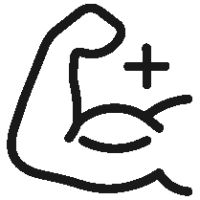 Supports muscle maintenance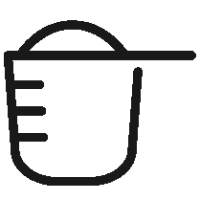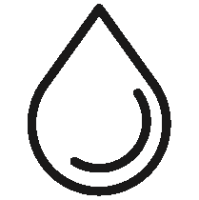 Why Choose?
Formulated to support the maintenance of muscle mass
62 calories per serving
Consume pre/during/after training or as drinks with snacks in between main meals.
About BCAA Perform
BCAA Perform is the latest addition to the range, offering a convenient way to support the maintenance of muscle mass.
This product contains 6g of BCAA's (3 g leucine, 1.5 g isoleucine and 1.5 g valine) in a 2:1:1 ratio, with an additional 5g of L-Glutamine and 1.5g of L-Arginine.
B-vitamins may help to support the reduction of tiredness and fatigue, making this product the ideal drink to consume before, during or after exercise.
Benefits
BCAA's are three essential amino acids (leucine, isoleucine and valine) meaning that they must be obtained through the diet. The BCAA's are especially important as they activate (especially leucine) the process of muscle protein synthesis as well as contributing as the building blocks of new proteins formed in the recovery period after exercise. As such, they compromise around a third of the protein within our muscles and therefore help to contribute to the growth of muscle mass. In addition, the BCAAs are also used as energy source during endurance exercise, especially during high-intensity and carbohydrate restricted exercise (i.e. low carb training).
L-Glutamine is the most abundant non-essential amino acid found in muscle tissue. During periods of prolonged and intense exercise, both blood and muscle stores of glutamine can become depleted in the post-exercise recovery period. Glutamine supplementation before and after exercise may therefore improve muscle, immune and gut function.
L-Arginine is a non-essential amino acid that may help increase muscle blood flow to allow the greater delivery of nutrients to the working muscles.
BCAA Perform is tested under the Informed Sport Certification program. This approach involves testing every single batch of SIS finished product, which leaves the Company's factory, screened against the 2017 World Anti-Doping Agency (WADA) list. Banned substances including steroids are tested to the level of 10 Nanograms per gram, and stimulants to 100 Nanograms per gram. Batches (sampled at the beginning, during and end of each product batch) receive the recognised and respected Informed Sport* certificate and SIS provides the documentation to athletes on request.
Informed Sport Registered
Our complete product range is developed using a world-class approach to banned substance testing, providing assurance for athletes. For more information on Informed Sport & our unique world class approach, click here.
Suitable For: Vegetarians; Coeliacs; Gluten Free; Wheat Free; Nut Free, Milk Free, Lactose Free
Consume pre/during/after training or as drinks with snacks in between main meals
BCAA Perform can also be taken on both rest-days and training days
Mix 3 scoops (15g) with 500ml of water.
Nutrition Stats
Typical Values
Per Serving (15g)
Per 100g
Energy
265kj/62kcal
1764kj/417kcal
Fat
0.8g
5.1g
of which saturates
0.0g
0.8g
Carbohydrate
1.1g
7.3g
of which sugars
0g
0.9g
Protein
13g
83g
Salt
0g
0g
Vitamins & Minerals (%RI)
Vitamin B6
0.5mg (36% RI)
3.3mg (236% RI)
Vitamin B9
50mcg (25% RI)
333mcg (167% RI)
Vitamin B12
0.25mcg (10% RI)
1.66mcg (66% RI)
Branched Chain Amino Acids
6.0g
40g
- L Leucine
3.0g
20g
- L Isoleucine
1.5g
10g
- L Valine
1.5g
10g
L Glutamine
5g
33.3g
L Arginine
1.5g
10g
Ingredients
Branched Chain Amino Acids (BCAAs) (Leucine, Isoleucine, Valine) (40%), L Glutamine (33%), L Arginine HCl (10%), Natural Flavouring , Acid (Citric Acid), emulsifiers (Soy Lecithin, Sunflower Lecithin), Natural Colouring (Beetroot Red), Sweetener (Sucralose), Vitamin B mix (Pyridoxine HCl, Folic Acid, Cyanocobalamin)
For allergens, please see ingredients in bold