SiS REGO Rapid Recovery Pulver - 1.6kg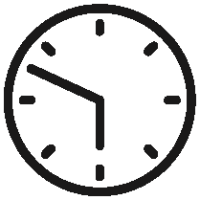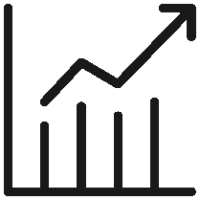 22 g Kohlenhydrate, 20 g Protein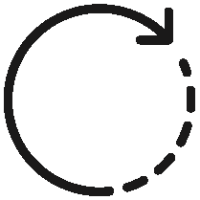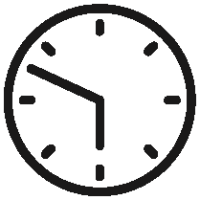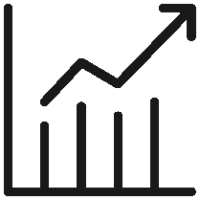 22 g Kohlenhydrate, 20 g Protein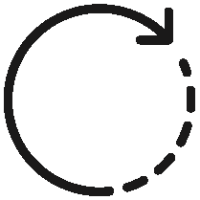 Produktvorteile
Hochwertige Mischung aus Kohlenhydraten (22 g), Proteinen (20 g), Elektrolyten, Vitaminen & Mineralstoffen
184 Kalorien pro Portion
Entwickelt, um innerhalb von 30 Minuten nach dem Training konsumiert zu werden
SiS REGO Rapid Recovery Pulver ist ein Regenerationsprodukt für den Verzehr nach dem Sport. Es enthält eine Mischung aus Kohlenhydraten (22 g), Proteinen (20 g), Elektrolyten, Vitaminen und Mineralien.
Das schnelle Auffüllen der Glykogenspeicher und die Versorgung mit Proteinen unterstützt ein effektives Training und bereitet optimal auf die nächste Trainingseinheit vor.
• Optimale Protein-Portionsgröße von 20 g, mit 2 g Leucin zur Förderung des Neuaufbaus von Muskelgewebe
• Zum Verzehr nach dem Training vorgesehen, für ein schnelles Wiederauffüllen der Energiespeicher
• Ideal geeignet für Personen mit Laktoseintoleranz
• Mindestens haltbar bis: Mindestens 6 Monate
Vorteile
Kohlenhydrate sind die wichtigste Energiequelle für den Körper bei moderatem bis hochintensivem Training. Während des Trainings und Wettkämpfen kann unser Körper etwa 60 g Kohlenhydrate pro Stunde aufnehmen. Das bedeutet, der eigentliche Bedarf übersteigt die tatsächliche Energiezufuhr. Dieser Mangel wird durch Nutzung der Glykogenspeicher ausgeglichen, die nach dem Training wieder aufgefüllt werden müssen, damit du ausreichend Kraft für deine nächste Trainingseinheit hast.
SiS REGO Rapid Recovery enthält Sojaprotein, das über ein komplettes Aminosäuren-Profil verfügt, und das wir mit 2 g Leucin zur Unterstützung der Synthese und des Neuaufbaus von Muskelprotein angereichert haben. Leucin ist eine Aminosäure, die dafür bekannt ist, die Muskelprotein-Synthese anzuregen, was den Effekt entsprechend verstärkt.
Akkreditierung durch Informed-Sport: Die Entwicklung unseres kompletten Produktsortiments beruht auf einem erstklassigen Ansatz, bei dem alle Produkte auf verbotene Substanzen geprüft werden, damit sich Sportler sicher fühlen. Für weitere Informationen über Informed-Sport und unseren einzigartigen, beispielhaften Ansatz klicke hier.
Das Produkt ist so konzipiert, dass es innerhalb von 30 Minuten nach dem Training verzehrt werden kann und nicht mit Milch vermischt wird, da das die Absorptionsrate verlangsamt.
50 g (ca. 3 volle Messlöffel) REGO Rapid Recovery Pulver mit 500 ml Wasser in einem Shaker oder einer Flasche gut mischen.
Geeignet für
vegetarian
gluten-free
wheat-free
dairy-free
nut-free
Nährwerte
VITAMINE UND MINERALIEN %RDA


| Typische Werte | Pro Portion (50g) | Pro 100g |
| --- | --- | --- |
| Brennwert | 782kj/184kcal | 1564kj/368kcal |
| Protein | 20g | 40g |
| Kohlenhydrate | 23g | 46g |
| davon Zucker | 5.1g | 10g |
| Fett | 1.3g | 2.6g |
| davon gesättigt | 0.2g | 0.4g |
| Ballaststoffe | 0.3g | 0.6g |
| Salz | 1.0g | 2.0g |
| Vitamin D | 1.0ug (20%) | 2.0ug (40%) |
| Vitamin E | 2.8mg (23%) | 5.6mg (46%) |
| Vitamin C | 24mg (30%) | 48mg (60%) |
| Thiamin | 0.5mg (45%) | 1.0mg (90%) |
| Riboflavin | 0.6mg (42%) | 1.2mg (84%) |
| Niacin | 7.3mg (45%) | 14.6mg (90%) |
| Vitamin B6 | 0.8mg (57%) | 1.6mg (104%) |
| Folsäure | 50ug (25%) | 100ug (50%) |
| Vitamin B12 | 0.4ug (16%) | 0.8ug (32%) |
| Biotin | 18ug (36%) | 36ug (62%) |
| Pantothensäure | 1.5mg (25%) | 3.0mg (50%) |
| Kalium | 300mg (15%) | 600mg (30%) |
| Magnesium | 57mg (15%) | 114mg (30%) |
| Eisen | 2.4mg (17%) | 4.8mg (34%) |
| Zink | 2.0mg (20%) | 4.0mg (40%) |
| Iodine | 23ug (15%) | 46ug (30%) |
Inhaltsstoffe:
Kohlenhydratmischung (46%) (Maltodextrin (aus Mais), Fruktose), Protein (46%) (Sojaproteinisolat), Elektrolyte (3%) (Natriumchlorid, Kaliumchlorid, Kalziumlaktat, Magnesiumoxid), Natürliche Aromastoffe, L-Leucin, Emulgator (Sojalezithin), Verdickungsmittel (Xanthan), Farbstoff (Rote Beete), Vitamine und Mineralien (Ascorbinsäure, Nicotinamid, Alpha-Tocopherylacetat, Eisenpyrophosphat, Zinksulfat, Kalziumpantothenat, Pyridoxinhydrochlorid, Riboflavin, Thiaminmononitrat, Kalziumcitrat, Folsäure, Kaliumjodid, Biotin, Vitamin D3, Cyanocobalamin), Süßstoff (Sucralose).
Ottimi per il recupero e buon sapore
Nicola Carratù
03/10/2018
I prodotti SYS sono davvero ottimi.
David PICCINATO
01/10/2018
Ottimo prodotto per il recupero post allenamento.
riccardo baldi
01/10/2018
Buon prodotto
Fabio
30/03/2023
Use for every run, but it is expensive for what it is
fat dad
18/03/2023
Va bene come tutti i prodotti
Martina
10/03/2023
Prodotto top
Giorgio Vetricini
27/02/2023
Best recovery powder there is
Adrian Hill
24/02/2023
I'm a regular user of SIS Protein. Great flavour and mixes well with water or milk
Ian G
12/02/2023
Ottimo prodotto
Di sanzo Giulio
14/12/2022
Excellent product
Yonas Yohannes
07/12/2022
Been using Rego for many years for post run protein drink. Works for me
Alan Jackson
04/12/2022
Good recovery shake tastes good & best price is direct from manufacturer website
Kevin
02/12/2022
My go to drink straight after a run or workout, nice consistency when mixed not thick and lumpy like some I've tried and tastes good too
Liam
30/11/2022
Amazing flavour and gives me the recovery nutrition I need
Thomas Regan
23/11/2022
Funziona benissimo
Alessio
23/11/2022
Not received
matthew
18/11/2022
can't beat this for recovery after long rides
John
15/11/2022
Great flavour.
David Parker
14/11/2022
Tra i tanti che ho provato il Rego rappresenta il miglior prodotto di recovery unitamente ad un gusto molto piacevole.
Christian
14/11/2022
alta digeribilità
Massimo Matone
11/11/2022
10k a day and this keeps me going.
Trev
23/10/2022
Ottimo dopo un allenamento intenso
alessandro
20/10/2022
This is more than ten characters
David Shepherd
14/11/2022
Personally I prefer the Rego+ but is often out of stock, so I had settle for the normal Rego which is also very good.
n a
13/11/2022
Great stuff, helps after every ride!
James Hutchins
22/07/2022
Being using this for years and can really tell the difference
ALEX ATHANASOPOULOS
10/06/2022
Great product at a good price, delivered quickly and efficiently, thank you
Simon
17/05/2022
Excellent product, great taste, excellent price and service.
Wayne Girdlestone
25/04/2022
Ottimo prodotto per il recupero post allenamento
Giuseppe Fichera
13/04/2022
Molto buono e gustoso
cliente
09/04/2022
prodotto ottimo consigliato
*pantalica04
30/03/2022
Buono ed efficace
Simone Canterini
24/03/2022
My favourite recovery product. Helps to restore faster, tastes good. Suits for people with lactose intolerance. My favourites are chocolate and vanilla flavours.
Olga Aldosina
24/03/2022
Ottimo per il recupero
customer
22/03/2022
Un discreto risparmio col formato da 2.5 Kg il risparmio
Massimiliano Vicidomini
21/03/2022
ottimo per il recupero dopo una attività sportiva (bici, corsa, nuoto)
alessandro
21/03/2022
Brilliant powder, tastes great and since starting to use after workouts I've felt it's made a big difference to my recovery
Dino P
15/03/2022
Very good for recovery
Nick
15/03/2022
Great recovery Great taste
Josh H
13/03/2022
Molto buono! Lo uso dopo gli allenamenti… gusto particolare che ricorda il latte di soia al cioccolato che personalmente apprezzo ! X cui promosso!
Elisa Fornasier
08/03/2022
Great taste, the chocolate and strawberry are my two favourites
David Parker
07/03/2022
Very good product done what it does on the tub
Callum Pollington
18/07/2022
Ottimo per il recupero.
Sandro
12/06/2022
Always train better the following day thanks to the recovery.
Mr Tom Holden
10/06/2022
Un altro must SiS: dopo un'uscita lunga e/o intenza, reintegra le nostre scorte e nutre le fibre muscolari con il giusto apporto di carboidrati, proteine e un p di aminoacidi. Idelae dopo uscite lunghe. Personalmente, al posto dell'acua, se l'uscita è stata oltrechè lunga intensa, utilizzo del latte di soia o di riso a cui aggiungere il Rego. Sono, tra l'altro, anche buone.
Corrado Saurin
03/06/2022
Happy with the product as I can see the change
Richard Thomas
30/05/2022
Fondamentale work out !! Si sente la differenza, contribuisce al recupero in termini di qualità e tempo.
Bruno Salvatelli
30/05/2022
Ottimo.gusto nuovo
Francesco
22/05/2022
Recovery n1
Giacomo Giacobbi
20/05/2022
Prezzo alle stelle. Nn vale quanto descritto.
Tiz Lai
02/04/2022
Great product, always take after a cycle or run for recovery
Ryan Rudge
20/03/2022
I run most days and always use this after a run of 60 minutes + as I find it really helps me recover in time for my next session. Top produce, tastes good and works.
Guy Hudson
11/03/2022
Very tasty and helped my recovery quickly
Rhys Pudsy Pullin
11/03/2022
Legs ache day after a workout? Try this helps recovery and improvement.
David P
05/03/2022
Tastes horrible but I bought it because it was on offer. Huge tub will last ages. In hindsight I should have just paid a bit more for a nicer flavour. I presume it works.
michelle carpenter
08/02/2022
Prodotto fantastico per il recupero muscolare. Gradevole e rigenerante. Consigliato
Riccardo
30/01/2022
Excellent supplement, does what it says on the tin.
David Haycock
26/01/2022
Unico eccezionale e senza proteine del latte
MAURO GENTILE
14/01/2022
Excellent product. Have used it in the past and recently saw it was on offer so went for it. Really good to see SiS products at major running events (MCR HM). Keep it up, guys!
customer
11/12/2021
Used this for long time now, however prices seem to have shot up so considering alternatives too
Troy
08/03/2023
Best recovery powder on the market
Ed
14/02/2023
Integratore fantastico
Mirco Cirelli
13/02/2023
Ottimo per il recupero post attività, gusti cioccolato o vaniglia migliori
Chiara
09/02/2023
Top,le migliori per digeribilità
Paolo Gullì
09/02/2023
Excellent product, dissolves well, tastes great
James H
01/02/2023
Great product arrived early which is great. It tastes amazing and is a good carb to protein blend well worth it
Josh
14/12/2022
Great after a long ride
jjj Joolz
09/12/2022
Really helpful product after anyway workout. Tastes good and helps you avoid the "bonk"
Jonathan Ho
05/12/2022
Great recovery product which mixes well and tastes good too.
Alan Clark
05/12/2022
Eccellente prodotto per il recupero post attività fisica.
cesena
04/12/2022
When mixed it can be a bit chalky
Cathal
04/12/2022
Comodo ed efficace nel recupero
Federico
27/11/2022
Always use this product. The Strawberry is the best flavour for us. followed by Chocolate.
Ken Haigh
20/11/2022
Great product to aid recovery and help body recover from longer rides (4+ hours)
Mr Andrew Simister
18/11/2022
Probabilmente il migliore prodotto per il recupero sul mercato
Mike
14/11/2022
Rapid recovery funziona
Alessandro Bandini
10/11/2022
Can't give an accurate answer as only used it once so far, it's quick and easy to make, got the strawberry and it tastes horrible ( some people will like the taste, just my opinion ) dose what it say on the bottle, will get banana flavour next time
Stuart Burns
10/03/2023
A must to enable athletes to consistently perform
Gary Morgan
08/03/2023
Use this product after every long ride
Richard OTTAWAY
06/03/2023
Does what it says on the tin.
Michael McGuckin
27/02/2023
not sure on recovery drinks as i think if you have a good diet then is their an use for them i find them handy after a really long ride
a murray
16/12/2022
Good product
Tony
04/12/2022
Ideal product for post exercise recovery
Df
15/10/2022
Fondamentale dopo le gare o le lunghe corse per riprendersi. Un volta c'erano le monoporzioni che erano molto comode anche da portarsi in giro. Speriamo gli vogliamo fare ancora
Rebeca
23/09/2022
Very good product
Mr Williams
20/09/2022
great product
wesley boardman
03/09/2022
Tastes fine and it's fitting well into my training.
Adrian
29/08/2022
Ottimo prodotto per Recupero
Claudio
25/07/2022
New product to try.
Paul
21/07/2022
Eccellente
Guido Brandolini
12/07/2022
Perfetto alimento per un recupero ottimale.
ALFREDO SEPIELLI
05/07/2022
da acquistare sicuramente
nazzareno
25/06/2022
Aiuta il recupero...alla lunga ol gusto fragola stanca un po'...
Matteo Di Placido
24/06/2022
Valido per recuperare da un allenamento intenso
Marco
14/06/2022
Best value for money and tasting vegan friendly recovery protein on the market
Andy
17/07/2022
really good recovery drink helps avoid that day 2 ache
Andy P
30/05/2022
Great my go recovery drink
Paul
28/05/2022
Love the strawberry flavour, great taste
Stan Whitehead
24/05/2022
This is my favourite product. The Strawberry is always good, second is chocolate. The vanilla can be average. Not tried the banana yet as I always buy the largest tubs. Need to try banana before a high level of purchase, can be more of a mood thing.
ken haigh
19/05/2022
Quickly recovers the body Can use it even if you're from bodybuilding background
Indra dev Gharti magar
25/03/2022
This stuff is great & I've been using it all season
Sean Hicks
24/03/2022
Love strawberry flavour. My go to after workouts drink.
Deniss K
19/03/2022
Great value for money
Simon
18/03/2022
Use the strawberry flavour straight after long runs and feeling it really helps until I can eat. Rather tasty too!
Geoff
18/03/2022
Excellent product. Feel like this really helps me with my recovery
ANDREW BROOKSHAW
15/03/2022
Does what it says on the tin
CRAIG DOUGLAS
09/03/2022
Have a drink after your workout and stop your legs screaming. Perfect.
David P
05/03/2022
Good tasting recovery drink after a long run
ptodd
09/02/2022
The best recovery product.
Snaefellian
02/12/2021
Great price and a good quality product.
Mr Bowler
01/12/2021
Been using every Rego flavours over many years. It works , I won't stop buying it!
Snaefellian
01/12/2021
Mixes well with great taste
tim tandy
01/12/2021
2 scoops in milk with bannanas in blender after workout does the job nice taste.
Tim Marshall
27/11/2021
Love this Rego don't do well on whey so this is the best for me.All flavours taste good.
Browny
25/11/2021
Use regularly, good product
N MATTHEWS
30/03/2023
Have used this for years. Just the ticket to recover after a long hard ride.
js
29/03/2023
Have been using this for some time now and have been pleased with the results. It has enabled me to train several times a week and recover well in between sessions.
John Archer
29/03/2023
Ottimo mi ritengo soddisfatto
carlalberto meroni
22/03/2023
Love it great product
customer
21/03/2023
Alles super
Marion Reichsigl
11/03/2023
Rego rapid recovery lo trovo uno dei migliori prodotti per il recupero post allenamento dal gusto gradevole e di facile assimilazione.
antonello Di Santo
02/03/2023
Molto buono
carlo s
27/01/2023
Great product , allows me to train longer with shorter intervals , i've tried many & this one is the best out there & easy to drink
MR MARK TILSTON
24/12/2022
🔝🔝🔝🔝🔝🔝🔝🔝🔝🔝🔝🔝
Simone Mazzocco
08/12/2022
Crucial when training for an event to get those back-to-back sessions in.
Dave
07/12/2022
Ottimo prodotto fino ad ora usato quello al cioccolato.
cliente
05/12/2022
Easy to mix and a good taste 🍌
Dave
02/12/2022
HAVE USED THESE FOR A FEW YEARS NOW AND I WINT USE ANY OTHER MAKE AS THESE DO WHAT I WZNT THEM TO DO SO WHY CHANGE
Paul Davenport
01/12/2022
Great taste and easy to digest b
Chris
29/11/2022
Prodotto già conosciuto, davvero ottimo per il recupero, soprattutto dopo allenamenti lunghi.
GIAN FERRUCCIO BRAMBILLA
28/11/2022
Palatable and easily digested. Kind on my stomach. Love it
Phil Coombs
27/11/2022
Tasts good and does what it is meant to!
Dean Baker
26/11/2022
Love this product - great taste!
MR J ORDEN
21/11/2022
Great easy to use product that aids recovery after 4+hr rides. Helps keep wheels turning and avoid cramps
Mr Andrew Simister
18/11/2022
Prodotto eccezzionale per il recupero muscolare
ALESSANDRO CIAPPELLANO
01/03/2023
A decent tasting flavour and good results so far
Dave Cash
08/02/2023
Gusto non piacevolissimo. Prodotto ben bilanciato e completo come Recovery ma per me anche eccessivamente saziante , quasi più un pasto sostitutivo che un integratore di recupero.
aschieri simona
04/01/2023
Ancora da provare, anche se per esperienza sui gel sono rimasto deluso!!!
Carlo
02/01/2023
Gusto ottimo, prodotto efficace!
NICOLE VALERI
17/12/2022
Ottimo drink post workout.prepara le gambe all'allenamento del giorno successivo!ottimo sapore.
Giorgio Santarnecchi
03/12/2022
Ottimo prodotto
Pietro Avagliano
24/11/2022
Excellent for straight after a long ride. Reduces fatigue and stops me snacking on unhealthy foods.
John
14/11/2022
Utilizzato da un anno, visti tangibili miglioramenti nel recupero e nelle sessioni successive a quelle a più alta intensità. Prima utilizzavo altri prodotti per il recupero (Aptonia di Decathlon) e i SIS valgono la differenza di prezzo.
harris_charles
21/10/2022
Prodotto appena arrivato piacevole al gusto
Andrea Frigerio
14/10/2022
Prodotto Top!.ottimo la palato e nessun problema di digeribilità
Giorgio Santarnecchi
13/10/2022
Prodotto top per il recupero
Andrea Bernardi
03/10/2022
I love the taste and thankfully it helps to prevent my muscles from cramping .
Fred
08/07/2022
Great taste, mixes well
Diane Rowlands
25/04/2022
Fantastico prodotto per il recupero, faccio gran fondo spingendo sempre al massimo , da quando uso questo niente mal di gambe
Davide
31/03/2022
Five stars
Alan Davies
30/03/2022
Prodotto efficace!!! Consigliatissimo
MAGRI SERGIO
21/03/2022
Tastes great. Wether it is effective or not I cannot say but I am getting protein in my body quickly which is what I need after an 18 mile run.
John
27/02/2022
The best recovery drink
Yuksel
24/02/2022
Excellent Post Exercise/Recovery Drink....Good mix of nutrition, I use Vanilla Flavour all the time, easy to mix but advise to use a smoothie maker for best results. With training 4 times a week I've just bought another 2.5kg making sure I have enough in every time I finish my training
Peter Darlington
27/03/2023
My go to powder. Mixes very well. The value of the vanilla is almost spot on, love it. Cheers
Mark
17/06/2022
Good to have if no protein immediately available after ride
Gareth --
08/06/2022
Great product, I make mine up with blended oats, nuts, fruit and water.
Sean
18/03/2022
Ottimo come sapore e valori, lo uso da tempo, consigliatissimo
Veronica
11/03/2022
Very good, only product that I can tolerate after workouts and racing
Jennifer
01/03/2022
Interamente adatto per chi ha intolleranze, è difficile trovare un prodotto simile senza proteine del latte. Mi trovo molto bene, vedo molti benefici sulla muscolatura e sul recupero. Il gusto sa un po' di vaniglia, si sentono le proteine vegetali ma si beve senza problemi
Francesca Stecchi
25/02/2022
This product is tasty, nutritious and mixes well. It keeps me fit and strong for my leisure and work activities👍
Andrew Williams
04/02/2022
Great tasting protein
Geoffrey Myatt
28/01/2022
Low carb recovery that makes me feel right as rain again & ready to train in no time at all.
Emma
25/11/2021
Tastes good. Good product.
David Rostron
26/09/2021