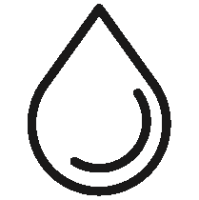 Effektive Flüssigkeitszufuhr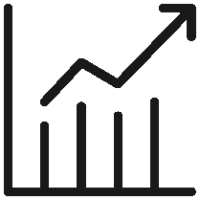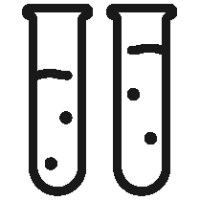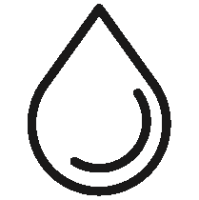 Effektive Flüssigkeitszufuhr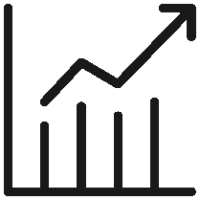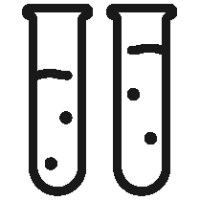 Produktvorteile
Optimale Flüssigkeitszufuhr in einem praktischen Format
9 Kalorien pro Portion
Perfekt während des Trainings. Entwickelt, um die wichtigen Elektrolyte zu ersetzen, die durch das Schwitzen verloren gehen.
SiS GO Hydro stellt sicher, dass du effektiv mit Flüssigkeit versorgt bist und Höchstleistungen erzielen kannst. Die Brausetabletten, die sich leicht in Wasser auflösen lassen, sind kalorienfrei & äußerst praktisch. SiS GO Hydro deckt den Natriumbedarf in einer spezifischen Konzentration (30mmol/l), von der wissenschaftlich nachgewiesen wurde, dass sie im Vergleich zu Wasser für erhöhte Hydrierung sorgt.
Hauptmerkmale:
• Hohe Natriumkonzentration zur Förderung der Hydrierung
• Kalorienfrei
• Für Veganer geeignet
v
• Mindestens haltbar bis: Mindestens 6 Monate
Vorteile
Während eines moderaten bis intensiven Trainings können wir je nach Umweltbedingungen bis zu 2 Liter Schweiß pro Stunde erzeugen. Schweiß enthält lebenswichtige Elektrolyte, darunter auch Natrium. Natrium ist das wichtigste Elektrolyt, da es die Stimulation von Durst fördert, den Geschmack verbessert und die Aufnahme von Flüssigkeit und den Wasserhaushalt unterstützt.
Wenn Flüssigkeits- und Elektrolytverluste nicht ausgeglichen werden, kommt es zur Dehydratation, einem wesentlichen Faktor für Ermüdung. Sobald der Körper dehydriert ist, steigt seine Temperatur und Herzfrequenz. Die Kohlenhydratspeicher werden schneller leer und wir nehmen das Training als intensiver war. SiS GO Hydro beugt hier vor mit dem Ziel, nicht mehr als 2 % der Körpermasse zu verlieren.
Elektrolytmischung in der Geschmacksrichtung Beere mit natürlichem Holunderbeerenextrakt und zusätzlichem Süßstoff; 20 Tabletten.
Informed Sport Registered: In einer von Informed Sport akkreditierten Einrichtung hergestellt für das vollste Vertrauen für Athleten. Für weitere Informationen zu Informed Sport, klicke hier.
Eine SiS GO Hydro Tablette in 500 ml Wasser auflösen. Nach dem Auflösen innerhalb von 24 Stunden verzehren. Nicht mehr als 4 Tabletten pro Tag konsumieren.
500 ml von SiS GO Hydro 3 bis 4 Stunden vor dem Wettkampf konsumieren, zusätzliche 250-500 ml in den Stunden vor dem Start. Während eines kürzeren Trainings, wo keine Kohlenhydratzufuhr notwendig ist, sollten 500 ml GO Hydro pro Stunde konsumiert werden. Wenn eine Kombination aus Flüssigkeits- und Energiezufuhr gewünscht wird, empfehlen wir die Einnahme von SiS GO Elektrolyt mit einem SiS GO Gel.
Geeignet für
vegan
gluten-free
wheat-free
dairy-free
nut-free
Nährwerte
VITAMINE UND MINERALIEN
| Typische Werte | Pro 100 g | Pro Tablette 4.2g |
| --- | --- | --- |
| Energie | 824kj/197kcal | 40kj/9kcal |
| Fett | 0.0g | 0.0g |
| davon gesättigte Fettsäuren | 0.0g | 0.0g |
| Kohlenhydrate | 17.7g | 0.8g |
| davon Zucker | 1.1g | 0.1g |
| Ballaststoffe | 4.4g | 0.2g |
| Protein | 0.0g | 0.0g |
| Salz | 19.2g | 0.9g |
| Kalzium | 2267mg | 102mg |
| Magnesium | 180mg | 8.1mg |
| Kalium | 1444mg | 65mg |
Inhaltsstoffe:
Elektrolyte (34 %) (Natriumbikarbonat, Natriumchlorid, Kalziumkarbonat, Kaliumchlorid, Tricalciumphosphat, Zinkcitrat, Magnesiumkarbonat), Zitronensäure, Sorbitol, Inulin, Rotebeete, Saftpulver, Maltodextrin, Aromen, Stärke, Süßungsmittel (Sucralose), Vitamine (Pyridoxin-Hydrochlorid, Riboflavin 5-Phosphat, Thiamin-Hydrochlorid)
Love these
Gwyneth
17/10/2022
Great taste dissolves quickly they were a very good price
annowen N/A
28/08/2022
Trovo questi integratori benefici per il problema dei crampi notturni alle gambe.
Emi
26/07/2022
Utili sia per lo sport che per la prestazione lavorativa intensa
MIRKO PERONI
10/06/2022
Great hydration tablets, I use them all the time
John
29/03/2022
Have used these hydration tablets for years. Great!
Tracie Brown
09/02/2022
Ottimo per il recupero durante lo sforzo in presenza di forte sudorazione
Giorgio
28/11/2021
Best flavour IMHO, decent price and very quick delivery. No complaints
Huw Williams
14/10/2021
Handy for when your on the road
Ian Dalton
06/10/2021
good taste
David
28/09/2021
Excellent product
Tracy Kaye Customer
26/09/2021
This is my favourite flavour. I use these every day.
S Fearn-Thomas
16/09/2021
Ottimo prodotto.
FLAVIO
13/09/2021
Brilliant product . Use it everz day on my rins. In fact i would not leave home without poppomg one of these tabs in mz water bottle. Simple and effective product.
Paul O'Kane
07/08/2021
Usual excellent service
STEPHEN
15/07/2021
My favourite flavour
DaveC
28/05/2021
My favourite flavour. Keeps me going
Mark Richter
26/05/2021
I really like this product. Pleasant to drink and it gave me the boost I needed
Margaret Puleston
11/05/2021
I've been using these for many years and they are a great taste and do the job well. Other similar products are too sweet or sickly. These just the right amount of flavour. I just won't buy direct in future due to shipping problems with SiS and will prefer to use bigger suppliers with more organised shipping operations.
Kieron
01/02/2021
Da migliorare il gusto, ma prodotto valido
Fabio
30/03/2023
Prodotto che non può mancare prima e durante gli allenamenti
Andrea
27/03/2023
A little rich in flavour but for sure made a difference
Lee
16/03/2023
Ottimo prodotto
pasquale russo Squalo
08/03/2023
Ottimo integratore di sali con l'aggiunta di un po' di energia
Cliente
07/03/2023
Works well
Joe Barton
04/02/2023
Essenziali per una corretta idratazione. Il prodotto è veramente eccezionale in ogni gusto proposto
Fabrizio
31/12/2022
First time I have used these, very impressed with them.
MR GEOFFREY C ROLFE
03/12/2022
Very good product.
Mr Williams
27/10/2022
Can't complain as a freebie with my purchase, but not a fan!
Dean Nicholson
23/10/2022
Easy to use and taste good
Adam Weller
20/10/2022
Energia e idratazione.
Adriano Bello
20/10/2022
Can't stomach this at all. Had to give it away
I Ahmed
18/10/2022
Al momento non ho avuto modo di provarlo nel medio e lungo termine
ANTONIO A.
17/10/2022
Un vero propulsore!
Paolo
12/10/2022
Dissolved quickly and tasted OK.
Damian Davies
15/09/2022
Very good product
Alan Griffin
14/09/2022
Good product, good price, nice taste
ray gill
11/09/2022
Great product at a great price. Delivered swiftly and professionally. Would recommend. Will buy again.
Derek Paterson
11/09/2022
non lo conoscevo, ricevuto in omaggio. Lo proverò
corrado bonfante
18/08/2022
Good stuff
Katy fleming
26/01/2023
Used this before and the flavour is great and helps recovery from workouts.
William Tang
19/11/2022
Eccellenti
Alessandro Romizzi
16/11/2022
Great taste, much needed minerals.
Marton B.
09/11/2022
Gusto e dosaggio perfetto, peccato che sviluppando anidride carbonica quando vai per bere schizza fuori l'acqua.
Andrea Lo iacono
07/11/2022
validissimi
luigi delfino
20/10/2022
Use it regularly, great product. Works for what I use it for
Customer
19/10/2022
Like them but would buy the normal tablets over these
John O'Connor
01/10/2022
Two tabs in an 800ml bottle are great on a hot day.
Mike
07/09/2022
Wanted the caffeine free version. Everything on the website suggested that they were apart from a tiny amount of small print that you'd have to know was there to find. A straight up refusal to exchange them to boot!
Matt
10/08/2022
My go to drink on the bike, great taste and does the job
Markswan
02/08/2022
Excellent product
Hayden Stewart
30/07/2022
Great product.
Barry Nicholson
29/07/2022
Works but not a fan of this flavour
Lukasz Frankowski
27/07/2022
Amazing - Thanks
Alan Green
26/07/2022
Still not got yet
MISS PEERANUCH POIZER
26/07/2022
On the website it didn't say had caffeine in. Otherwise quite good.
Mr Callum wilkinson
14/07/2022
These are great and surprisingly very tasty and refreshing
Toni Oldfield
13/07/2022
Does exactly what is says on the tube but better!!
Jason Sage
12/07/2022
Very good
Claudio
09/07/2022
Good flavour
K881mark
25/03/2023
Like the taste
Richard Granger
14/03/2023
Effective for high performance training
Gary Morgan
08/03/2023
Another brilliant product
Michael McGuckin
27/02/2023
Very good, but I did not order a pack of 20 of these.
MR GEOFFREY C ROLFE
03/12/2022
Ottima qualità gusto per amatori
carmelo sidoti
04/10/2022
When I need day to day hydration of when I am training love the taste and performance is great while using GO Hydro
Tim Don
01/10/2022
Refreshing taste, especially when chilled
John
08/09/2022
Useful training aid.
Carole Gamble
07/09/2022
I keep coming back to GO Hydro having tried a number of different brands of hydration products.
Roger Turner
01/09/2022
Quick and easy to use, variety of flavours to choose from the range
David Gawthorne
30/08/2022
Slightly odd flavour but still works
SIS
29/08/2022
Nice taste.
JunglieJim
17/08/2022
Palatable, easy to use, convenient
Paul
27/07/2022
Another quality product from SIS...been using these for quite a while and good choice of flavours
Jim Young
13/06/2022
Have not received it yet!!!
Ms Paula Fisher
07/06/2022
Good product
Peter Donachie
01/06/2022
Not yet received
Mohammad Khan
01/06/2022
Beautiful
Lee Hutchings
13/05/2022
Does exactly what it is supposed to do
Mike G
05/05/2022
Reordered again simple to use.
Nigel5225
04/10/2022
Great isotonics! Convenient packaging and a quality product that I have been buying for more than a year
Sergii Uvarov
03/09/2022
Always a quality product, best tasting, keeps me hydrated.
Customer
31/08/2022
Perfect rehydration tablet for both hot weather and year round. Very refreshing.
Jemima Bird
23/07/2022
Hydro tablets are very good at hydrating me and stop me from fainting.
Miss michelle price
17/07/2022
Digestible, not too sweet
Ms Jacquie hughes
10/06/2022
Easy digested and simple to use.
stephen dodd
08/06/2022
This product works.
Mr David Evans
07/05/2022
Great product
Mr Martin Mc Nicholl
09/04/2022
Enjoying this flavour and the benefits the tables give.
Karen
29/01/2022
This is a go to product for myself and my wife. Helpful for working out and even day-to-day.
Jonathan Ho
09/01/2022
One of the best flavours in the range.
Member
09/12/2021
Good quality product, efficient service.
Brian Norman (customer)
05/12/2021
Adoro il sapore e la formulazione in tablet è comodissima
Anna Pascali
05/12/2021
ottimi ingredienti
Sara
01/11/2021
Five Stars.
JAMES GORDON MUIR
19/10/2021
Tastes great and allows me to perform at my best.
Jonathan Ho
30/09/2021
Works well for hydration for my exercise, biking, running and climbing, plus nice flavour.
Robert Hutton
31/08/2021
Love the taste of these and after an intense workout help perk me up and feel human again.
Sam
14/08/2021
ottimo, lo acquisterò di nuovo
Jack
14/05/2021
Use indoirs
Gareth --
29/01/2023
Great product would highly recommend
Nathan Fage
24/01/2023
Used before so old favourite
Tony
06/12/2022
Idratazione perfetta
Luca
31/10/2022
Ottimo prodotto Fa il suo dovere Comodo da dosare e trasportare
paolo bolpagni
15/10/2022
Ottimo idratante
Angelo Zagnoni
14/10/2022
Buon prodoto
franchi riccardo
10/10/2022
Ottima qualità e gusto ottimo.
carmelo sidoti
04/10/2022
Tastes citrus and dissolves easily in water. Keeps the flavour for the duration of a long ride. Will buy again
P.C
25/09/2022
Valido prodotto
Massimo Marcuzzo
03/09/2022
My favourite electrolytes.
Andrea Contino
02/09/2022
Tastes OK and works
SIS
29/08/2022
Great for long cycle rides.
Adrian
29/08/2022
Didn't arrive
Alex
27/08/2022
Great Product !
RAJ MAKHIJA
08/08/2022
Hydration tablets good price good product 👌
Craig S
08/08/2022
Alles super
Marion Reichsigl
11/03/2023
Piacevoli al gusto e molto pratiche
Stefano Di Santo
07/02/2023
They are good. I've had them before. They've just not arrived
Phill Holland
11/12/2022
Does the job well, simply - no strong flavour (would prefer a bit more!)
Marcus
10/12/2022
We like these best. They seem to work well
Carol Bickerstaffe
18/10/2022
ECCELLENTE
Flavio Grandi
06/09/2022
Quick & easy to use
Robert Pyttlik
05/09/2022
ottimo prezzo
LEONARDO GUSMEROLI
05/09/2022
They arrived quickly and they work, being a tree surgeon i sweat a lot on hot days,and have suffered from cramps even though I drink lots of water,one tablet in my drink has cured this, I feel like i have better stamina while working and haven't had any cramps since using them 👍
marcus noke
31/08/2022
Un prodotto favoloso per i giorni molto caldi
Stefano d'Elia
04/07/2022
Very efficient delivery of a great product
Philip
16/02/2022
Use these all the time when training instead of plain water.
robert
12/01/2022
Gusto gradevole
Marghe
12/01/2022
Best tablets on the market. Great for rehydration during/after bike rides and squash games.
Hugo Heij
02/01/2022
Since adding these to my diet I no longer get muscle cramps.
Pete Rosenfeld
13/12/2021
I use this at zwift
Kim Taekyun
07/12/2021
The best way to get your system re-hydrated.
Lee
05/12/2021
Dissetante e buono lo consiglio prima durante e dopo gli allenamenti.
Christian Margiotta
20/11/2021
Great product, very effective fix for dehydration.
Miker
11/09/2021
Tasty and does what it says
Lea Mawhinney
10/02/2023
In scadenza !!!
Stefano Ferrari
23/11/2022
Ottimo prodotto
Antonio Fongaro
21/11/2022
Useful additions for longer rides
Mr Andrew Simister
18/11/2022
Tablets facili da dosare e di ottimo sapore. Gradevole efficaci
paolo bolpagni
15/10/2022
Buon prodotto
franchi riccardo
10/10/2022
Ottima qualità , gusto un pó particolare.
carmelo sidoti
04/10/2022
Non possono mancare nel mio allenamento, sopratutto quando faccio tanti km e mi portò la borraccia.
Rebeca
23/09/2022
Facile da prepare e ottimo integratore
Ezequiel Penela
19/09/2022
Ottimo sapore.
ALFREDO SEPIELLI
05/07/2022
Pratico e di buon sapore
ENZO FRESTA
04/07/2022
So good when I am training hard and need to stay hydrated
Tim Don
02/06/2022
Buonissimo in ogni momento
Fabio Tibaldo
26/05/2022
Nice taste
James Hadley
02/05/2022
Excellent Taste Good Value Will Purchase Again .
russell biddulph
09/04/2022
Excellent I recommend Highly
Damien Thorn
31/03/2022
Product is great. Have used this for about 5 years and love this flavour
Jackie
25/03/2022
ottimo prodotto
Pietro Bianchi
17/03/2022
Brilliant product. Use Hydro tablets every time I train to get the essential salts & minerals.
Stephen Allen
15/12/2022
Good product.
Diego
19/10/2022
Love the taste and sodium easy to use and help with my sweat rate
Tim Don
15/10/2022
Molto pratici ed efficaci
Paolo Jelmoni
10/10/2022
I don't exercise without this
Paul Nixon
25/08/2022
light taste, effective hydrator
LAURA BETTS
17/06/2022
Totalmente solubile senza residui. Ottimo equilibrio idrosalino.
Daniela
02/06/2022
Great product, we use these almost daily alongside our workouts :)
M Jenkins
21/03/2022
Leaves very little powder at the bottom of the glass/cup/bottle compared to the cheaper brands in supermarkets
Ryan Bunce
21/03/2022
Brilliant product
Christopher MacKay
04/02/2022
Brilliant and works well
munjit rai
30/11/2021
Pleasant tasting especially when needing to drink lots of water and taking in electrolytes Delivered swiftly and very well priced Will definitely order again
MRS L A HAYDEN
23/11/2021
Lovely flavour, not too sweet
Greg Bartholomew
15/11/2021
Ok as a flavour but not my personal favourite
Alistair Waite
21/10/2021
Great value for money
Nasir Mahmood
17/10/2021
GREAT REFRESHING TASTE
Mr timothy nichols
11/10/2021
tastes better than the pineapple & mango
Craig Howard
08/10/2021
perfect taste
anna
06/10/2021
Very effective as regards hydration
Michael Usher-Clark
04/10/2021