SiS Wide Neck Water Bottle - 600ml
Product Code
600ml Easy Mix bottle with wide neck
Product Information
All Science in Sport bottles have a unique Easy Mix System. This has been designed to deliver fast and accurate mixing. The Easy Mix System enables you to pour specific amounts of Science in Sport powder directly into the bottle by using the pre-determined marks printed on the outside of the bottle.
Key Features:
•Unique easy mix system
•Soft rubber nozzle
•Easy to grip bottle with ergonomic shape
•Lockable valve for leakproof transport
•Dishwasher safe
•BPA Free
Product Uses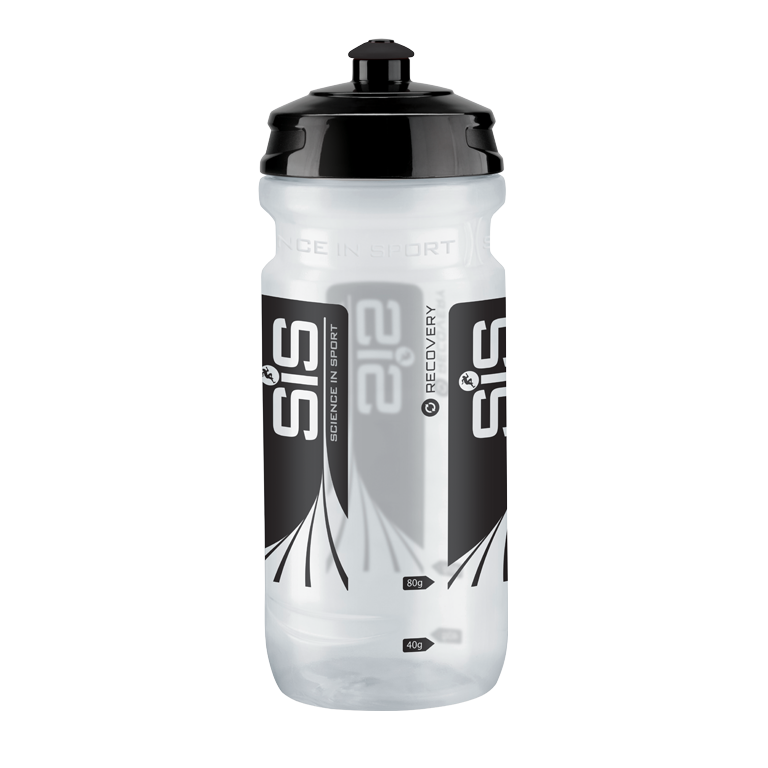 Verified Reviews
Rated

4.7

out of 5 based on

20

Reviews
Best bottles on the market. They never taint and don't leak.
Does exactly what it says on the tin, stays securely in my bottle cage, handy measurement markings on the side
Perfect size for my post-workout protein drink. Bought especially for the wide opening and helpful measurement markings.
Perfect size to take to the gym and really easy to use
Doesn't leak, I can get water out quick. Washes in the dishwasher fine. What's more to say
Free gift very welcome thanks
nice and clear to spot any mould or fungus
Leaking when ever I drink from it .
good solid bottle, mouth piece is an improvement on older models
Good water bottle perfect size
Since buying my last lot of bottles, theres been a change to the design. The lids on my old bottles often mis-shaped once done up and this meant they leaked, new lid and design appears to have solved this issue, time will tell if they remain so.
Sturdy and easy to grip on the move.
Good quality easy to use on the bile
Nothing wrong with it at all, but I would like to see ML.
It's a water bottle. It works and doesn't require risking pulling out your front teeth when opening on the ride to drink.
Very nice bottle. Tough plastic, should last a while. Nice wide kneck to get the scoop in and out instead of getting half of it on the counter top, and the screw on top seals well so no leakages. I would recommend this.